Plies Is Back With Another Rant, and This Time It's for the Ladies
Pastor Plies has rebuked this in the name of the come up.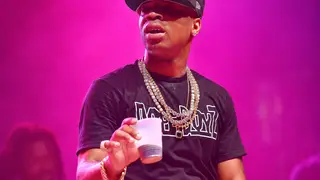 2017's Memorial Day weekend isn't just for commemoration of fallen members of the nation's armed forces and plates heavy with grub at the BBQ. It's also an opportunity for most to finally take a sunny three-day getaway.
As for the ladies who took pricey vacations this Memorial Day weekend and returned home empty-handed, however, Plies is hilariously disappointed and needs you to understand why.
In yet another social media sermon, the Florida native rap star brought his discontent to Instagram for the women who failed to secure the bag while slipping off to their Memorial Day vacays.
"Listen, to all the motherf**king women who went to Miami, Vegas, Dominican Republic — if you ain't motherf**king come back here pregnant from a n***a who got some motherf**king money, I'm motherf**king disappointed in you," he declared.
Most of these trips are planned at least seven months in advance, he reminded, and if you didn't come up with at least a Rolex, Plies has marked a fail stamp on your passport or plane ticket.
"You had one motherf**king job to do," he joked. "One job. And you couldn't even motherf**king do that! You knew you was going down there to come up, just like I knew, just like the whole motherf**king world knew."
And it doesn't matter how much fun you had, he added. If you didn't put your get-rich-quick skills to good use, that couple of thousand dollars spent on the getaway went straight down the drain.
Let Plies hilariously explain why in detail below.