Antoine Fuqua To Direct Michael Jackson Biopic
Production is set to begin later this year.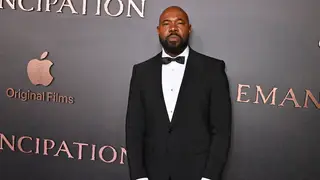 Director Antoine Fuqua has been tapped to direct the complex story of the late Michael Jackson.
The new untitled film will retell the story of The King of Pop under Lionsgate according to Variety with Graham King (Bohemian Rhapsody) set to produce and John Logan (Skyfall) behind the script.
It's unclear what the official plot summary of the project is but it will reportedly highlight all aspects of Jackson's career from a childhood entertainer with the Jackson 5 to his award-winning solo career.
"For me, there is no artist with the power, the charisma, and the sheer musical genius of Michael Jackson," Fuqua shares in a statement with Variety.
"I was influenced to make music videos by watching his work—the first Black artist to play in heavy rotation on MTV. His music and those images are part of my worldview, and the chance to tell his story on the screen alongside his music was irresistible."
Production is set to begin later this year.