"Star Wars" Han Solo Was Almost Black
This Black Hollywood legend was almost cast as Han Solo in "Star Wars."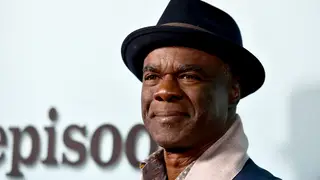 Actor Glynn Turman has had an enviable Hollywood career by any standard. From his role as a libidinous high school student Leroy "Preach" Jackson in 1975's Cooley High and math professor Colonel Taylor on A Different World, all the way up to Showtime's House Of Lies as Jeremiah Kaan, the Harlem native has a resume filled with memorable roles.
But according to a recent interview with Yahoo! Entertainment, there was one iconic role he missed out on that could have been a game changer.
"I remember going up to see [George] Lucas for a picture they were going to do called Star Wars. At that time it was an audition. I went in and auditioned," he says of his meeting with the creator of Star Wars. "I almost don't even remember that I had gone in for it. I didn't see up there on the screen what part I was [auditioning] for. So to me, I said, 'Oh, they cut the part of the Black guy out.' I had no idea that it was for the part of Han Solo."
Turman found out when the book Skywalking: The Life and Films of George Lucas was published and it was revealed that he was up for the part of Han Solo before Harrison Ford was cast. Evidently, Lucas knew that he was developing a love story between Han and Princess Leia and that an interracial romance could have caused problems back then. Ironically, Lucas is married to a Black woman, Mellody Hobson, now but was married to film editor and producer Marcia Lucas until 1983.
Lucas had considered Turman for another part in Star Wars, but even he concedes that it went to the right actor in that case.
"Later, I was approached for the role, in that same franchise, that [was given to] Billy Dee Williams," Turman recalled. "Handsome, swashbuckling, dashing Billy Dee. I hate him! Not true. Dear friend and a talented man. Lando Calrissian! That wouldn't have fit me anyway. But it fits a Billy Dee Williams."
Nevertheless, the Star Wars franchise would go on to cast several Black actors, including Samuel L. Jackson inThe Phantom Menace and Lupita Nyong'o and John Boyega, who star in the latest blockbuster, The Last Jedi.
"John Boyega is playing a major role, so to Lucas's credit and to the credit of the franchise, it was an idea that was probably ahead of its time at that time, but not forgotten. My hat's off to the franchise for sticking to its idea."