Reaction To The 'Avengers: Infinity War' Trailer At D23 Expo Was Insane
"It's perfect," one viewer remarked.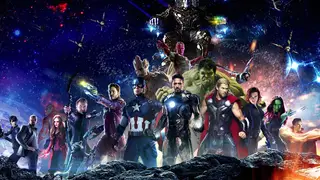 If you missed the D23 Expo on Saturday and you really wanted to go, unfortunately, we can confirm your FOMO was real.
Aside from the other big news of the cast of the new live-action Aladdin movie being revealed, Marvel reportedly unveiled a trailer for next year's The Avengers: Infinity War film.

The trailer has not yet been released to the public, probably for the very reason they knew people at the expo were going to explode with excitement after they saw it. And that's exactly what happened.

According to those who were lucky enough to get a glimpse of the trailer, it's supposedly pretty long with background before opening and showing Thor getting introduced to The Guardians of the Galaxy by being thrown into their ship. Subsequently, they join up and fly to another planet which is in ruin.

We don't want to give too much more away. If you're into spoilers and can't wait to find out some of the plot, check out some tweets below from those at D23.