'That's So Raven' Star Orlando Brown's Attempt To Fix Things With Raven-Symoné Is Downright Creepy And Insane
The troubled child actor is at it again.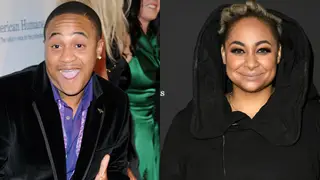 Raven-Symoné's former That's So Raven co-star Orlando Brown just made a grand gesture to seemingly mend their relationship, and we're not sure how the actress will feel about what her former buddy has done.
Brown recently showed his followers that he got a brand new giant tattoo of Raven's face on his neck and chest.
In the video, Brown, 30, can be heard saying, "You trying to get this picture. You seen this yet?"
Take a look at the clip that's been circulating on Twitter, below:
People reached out to Raven's rep for comment, but they have yet to respond.
The child actress recently embarked on a Disney Channel reboot — titled Raven's Home — of the hugely successful series that sparked her and Brown's fame, That's So Raven. However, assuming due to Brown's outlandish behavior and mental health, he was not asked to join the show, which is set to return for its second season.
This all comes on the heels of a slew of charges the troubled star has faced, including a recent April arrest in Las Vegas for an outstanding warrant.