Timberwolves Coach Flip Saunders Dies of Cancer At Age 60
Kevin Garnett, LeBron James and Kevin Love react to loss of NBA staple.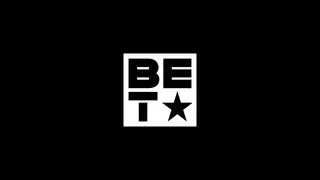 The NBA community is mourning the loss of Flip Saunders.
The Minnesota Timberwolves' longtime head coach died of cancer Sunday, the team announced to the sorrow of the league. The Timberwolves had just announced Friday that Saunders would not coach the team this season due to complications from the Hodgkin's lymphoma he has been battling. He was 60.

Saunders' basketball coaching career spanned over 35 years—having coached 17 seasons in the NBA with the T-Wolves, Detroit Pistons and Washington Wizards, leading them to a combined 654 wins. As an overall basketball coach, Saunders had amassed over 1,000 victories.
"The NBA family is mourning today over the tragic loss of our friend and colleague, Flip Saunders," NBA commissioner Adam Silver said in a statement, as reported by ESPN. "... Flip's untimely passing has left a gaping hole in the fabric of our league. Flip was a beloved figure around the NBA, nowhere more so than in Minnesota, demonstrating a genuine and consistent passion for his players, his team and the game. On behalf of the NBA, we offer our most sincere condolences to Flip's wife, Debbie, their four children and the entire Minnesota Timberwolves organization."

No player was hit harder with the news of Saunders' passing than Kevin Garnett. The Hall of Fame-bound power forward and Saunders each started their NBA careers in 1995 in Minnesota, where they remained together until 2005.
After each going their separate ways, they were reunited last season, when Garnett was traded to the T-Wolves, with whom he started his career.
Upon learning the sad news of Saunders' passing, Garnett took to his Facebook page and posted a picture of him sitting by his former coach and mentor's parking spot.

Fellow NBA players like LeBron James, Kevin Love and John Wall also took to their social media accounts to remember the well-respected coach.
Coach Saunders was the president of the Timberwolves and part owner of the NBA franchise at the time of his passing.

BET Sports News — Get the latest news and information about African-Americans in sports, including weekly recaps, celebrity news and photos of your favorite Black athletes.
(Photo: Al Bello/Getty Images)