Barneys Sued by Two Black Shoppers Over Alleged Bias
Two young Black shoppers complain that they were the victim of racial profiling at Barneys and the National Action Network says it may picket the store.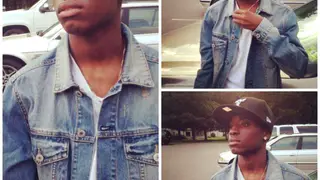 The controversy surrounding clothing store Barneys has become more heated as a second shopper in New York publicly accused the retail chain of racism and profiling.
Meanwhile, the National Action Network, the civil rights organization headed by the Rev. Al Sharpton, has called for a meeting with the chief executive of Barneys, saying that the organization is planning to picket the store "if the pattern of racial profiling is not immediately rectified."
Barney's is being sued by Trayon Christian, a 19-year-old African-American shopper who said he went to the store and purchased a $350 Ferragamo belt. Upon leaving the store, he was stopped by undercover police officers who said that there were concerns by store personnel about the purchase.
In the suit, which was filed in New York State Supreme Court in Manhattan, Christian said he produced the sales receipt as well as the debit card used for the sale. Still, he was told by store personnel that the identification was false and that Christian "could not afford to make such an expensive purchase."
The suit also said that the store's undercover detectives asked Christian "how a young black man such as himself could afford to purchase such an expensive belt."
After that incident, a spokeswoman for Barneys said, "No employee of Barneys New York was involved in the pursuit of any action with the individual other than the sale."
After that suit was filed, another Black shopper, Kayla Phillips, said she had a similar experience at Barneys. Phillips, who is 21, told the New York Post that she purchased a $2,500 Céline handbag. Phillips is suing the New York Police Department for $5 million. A spokeswoman for the city's Law Department said she would review the claim.
"I think it's very unfortunate that in 2013, one of the most prominent retailers in the country appears to have a program of racially profiling their customers," said Kirsten John Foy, President of the Brooklyn chapter of National Action Network, in an interview with BET.com.
"To be in collaboration with the police department and not have a safeguard against these kinds of measures is irresponsible," Foy said. "These incidents are not isolated. This is a national chain and it has reached a critical mass and it has to be dealt with aggressively and at the top."

BET National News - Keep up to date with breaking news stories from around the nation, including headlines from the hip hop and entertainment world. Click here to subscribe to our newsletter. 
(Photo: Facebook via Trayon Christian)