Black History Month Spotlight: Shirley Chisholm
Shirley Chisholm rose from an educator in Brooklyn to being the first woman to run for the Democratic nomination for president in 1972.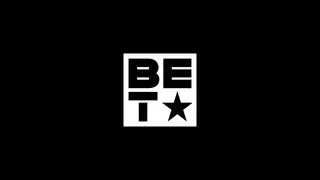 She was one of the icons of American politics: A woman who was bold enough to chart her own course, often operating against the direction of political powers. In the end, Shirley Chisholm would become one of the most notable politicians in America.
In today's world, an era when there are 43 members of the Congressional Black Caucus, with 15 of them women, Chisholm's pioneering role in American politics seems particularly dramatic. She was the first Black woman elected to Congress following her election in 1968. By 1972, she became even more steeped in the nation's history by becoming the first woman to run for the Democratic presidential nomination.

In an interview with BET.com, Congresswoman Yvette D. Clarke, who now represents much of the Brooklyn district that sent Chisholm to Congress, said her predecessor was "truly unbought and unbossed."
Clarke added, "It was through her relentless dedication to public service that paved the way for women of color, like myself, to have the opportunity to serve in public office. She exceeded all expectations by defying both racial and gender biases when she launched her campaign for president of the United States 40 years ago."
Shirley Chisholm was born in Brooklyn to Caribbean parents. He father was from British Guiana and her mother was born in Barbados. She graduated from Girls High School and Brooklyn College and later received a master's degree from Columbia University in elementary education.
That would be the field in which she would make her mark in the initial phase of her professional career. From 1953 to 1959, she worked as the director of the Hamilton-Madison Child Care Center. For the next five years, she was an educational consultant for the Division of Day Care.
But then, her passions led her to politics. And, in 1964, she was elected to the New York State Assembly, representing a district in central Brooklyn. After making her way in the male-dominated, rough-and-tumble world of Brooklyn politics, she became the Democratic candidate for a Congressional seat that was crafted by court order, after an upset victory over two Democratic stalwarts in the primary.
With her campaign slogan, "unbought and unbossed," Chisholm ran in the general election against Republican candidate James Farmer, a civil rights activist who was the initiator of the 1961 Freedom Ride and a co-founder of the Congress of Racial Equality. She was elected to the United States House of Representatives in 1968.

She became one of the founding members of the Congressional Black Caucus in 1971. As a freshman, Chisholm was assigned to the House Agricultural Committee, which she found to be irrelevant to the concerns of her Congressional district, which was anchored in Bedford-Stuyvesant, Brooklyn.

"Apparently all they know here in Washington about Brooklyn is that a tree grew there," she said in a statement at the time. "Only nine black people have been elected to Congress, and those nine should be used as effectively as possible."
She railed against the seniority system, stunning many by insisting on being reassigned to another committee. By some shrewd political maneuvering, she prevailed, getting a highly coveted seat on the House Education and Labor Committee and becoming the third highest-ranking member when she retired from Congress.
Chisholm became well known for hiring women in her Congressional office, with half of those being African-American. She often said that she encountered far more discrimination as a result of being a woman than she did for being Black.
By 1972, she set her sights on running for president, knowing full well the long-shot nature of such a campaign. She amassed a total of 152 votes on the first ballot for the nomination, which went to South Dakota Senator George S. McGovern. She did not win any primaries. Some years later, however, she said that the campaign for president had been an important "catalyst for change."
She announced her retirement from Congress in 1982 and went on to work in education, teaching politics and women's studies and working at Mount Holyoke College. Chisholm, a member of Delta Sigma Theta Sorority, was also a visiting scholar at Spelman College. In 1990, she was part of a group that formed the African-American Women for Reproductive Freedom. She was nominated by President Bill Clinton to serve as ambassador to Jamaica, but she declined due to poor health.
Chisholm, who was inducted into the National Women's Hall of Fame, retired and moved to Ormand Beach, FL, where she died in 2005 at the age of 80.

BET National News - Keep up-to-date with breaking news stories from around the nation, including headlines from the hip hop and entertainment world.

(Photo: Pictorial Parade/Getty Images)