EXCLUSIVE: Garcelle Beauvais Confirms News About 'The Real' Cancelation Are Just Rumors
The actress and co-host exclusively tells BET.com the fate of the popular talk show has yet to be determined.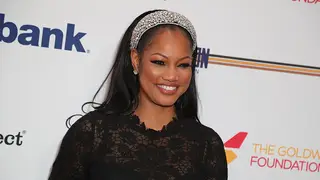 News dropped earlier this week that the popular Fox daytime talk show The Real has been canceled, but without official word from producers or any of the four co-hosts, it has been hard for fans to accept that the show is coming to an end.
In an interview with BET.com on Friday, March 11, co-host, actress, model and author of the forthcoming book, "Love Me As I Am," Garcelle Beauvais says the rumors are just that…rumors.
When asked to confirm the news, Beauvais emphatically stated, "It's a rumor. It hasn't been confirmed by Fox, my team or anyone."
The Real started in 2013 and the show has since gone through a number of different hosts before landing on its current roster which includes Adrienne Houghton, Loni Love, Jeannie Mai Jenkins, and Beauvais as the latest edition.
If the show does not return, Beauvais has a number of other projects in the works. After making history as the first Black woman to be featured in a prominent role on Bravo's s The Real Housewives of Beverly Hills, the 54-year old mother of three recently signed a development deal with NBCUniversal Television and Streaming Entertainment through her production company where she will develop her own products for the company.
Beauvais' memoir comes out in April 2022.
––Additional reporting by Cheryl S. Grant