Twitter Destroys Roland Martin for Implying Black Women Sabotaged Nate Parker's Film
"Birth of a Nation" bombed at the box office.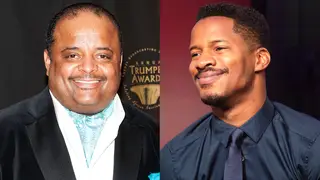 Roland Martin was trending on Twitter last night for all the wrong reasons. 
The NewsOne host got dragged to hell on social media after he posted an article blaming the flop of Nate Parker's The Birth of a Nation at the box office on "the unrepentant pettiness of Black feminists."
As expected, Black women and many others took Martin to task for sharing the incendiary article, only leading him to shift his focus to Black women who allegedly boycotted the controversial film. Martin tweeted this, "My position is clear: Don't like #BirthOfANation because of Nate's rape allegations? Fine. Don't make it about a white wife. @LukeCage too." All in all, it was a mess.
Here's a sampling of how some folks feel:
At some point, Martin pivoted his argument and said The Birth of a Nation wasn't a flop, and outlets saying so are involved in some kind of conspiracy against Black cinema. So, to recap, the film was a success — but if it flopped, you can blame Black women.
Hope he stretched before reaching so hard.
Watch Nate Parker defend his past, and his film, with BET Breaks, above.