Roland Martin to Meet With GLAAD
After the furor surrounding Roland Martin's offensive Super Bowl tweets left him suspended from CNN, Martin has agreed to meet with gay advocacy group GLAAD as members of the Black community of Martin rally in support of the pundit.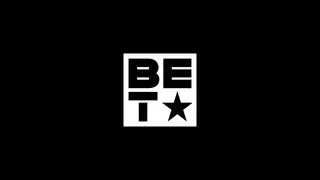 "Fam, late last night I received word of GLAAD's invitation to meet with me, and as I have informed CNN..." he tweeted. "I look forward to meeting with GLAAD in the near future and having a productive dialogue."
CNN suspended Martin Wednesday in reponse to public outcry over his comments, calling them "regrettable and offensive." However, while GLAAD has lauded the decision as a "strong stand against anti-LGBT violence," not everyone agrees.
Since Martin's suspension, a support page called "Bruhs" For Roland Martin has cropped up on Facebook, with users posting comments supporting Martin and insisting that GLAAD and others took Martin's comments out of context due to racial miscommunication.
"1) "Bruhs" is an all-inclusive slang word meaning all Black men straight and gay. 2) Most Bruhs pretty much wear two or three brand types, so when Roland said would any of you bruhs buy this because this guy is wearing them [he] was not about bashing anyone who is gay you took it that way," one commenter wrote.
Although the page has only garnered 65 "likes" as of Friday morning, there is reason to believe that many more share their sentiments.
Cleo Manago, founder of the Black Men's Xchange, an organization dedicated to facilitating unity among Black men of all sexual orientations, called Martin's suspension "Blackophobic."
"I believe that GLAAD, or the Gay & Lesbian Alliance Against Defamation, has been using the media to lynch a disproportionate number of well-known Black men in recent years," Manago wrote.
The controversy stems from Martin's tweets following the airing of H&M's Super Bowl commercial featuring a scantily clad David Beckham. Martin tweeted, "If a dude at your Super Bowl party is hyped about David Beckham's H&M underwear ad, smack the ish out of him!#superbowl."
Martin continued the stream of jokes, commenting that "real bruhs" wouldn't wear such underwear and that any Patriots team member dressed in pink needs a visit from "#teamwhipdata--."
GLAAD and others immediately responded to Martin's tweets, calling them homophobic. Although Martin rejected the claims, stating that he only intended to make fun of soccer fans, GLAAD called for his firing from CNN and launched an online petition in support of the call.
BET National News - Keep up to date with breaking news stories from around the nation, including headlines from the hip hop and entertainment world.
(Photo: Ray Mickshaw/PictureGroup)