Commentary: Let's Focus on Jobs, Not the Fiscal Cliff
It's time for politicians to resolve the fiscal cliff and get back to the business the voters sent them to do. America's top priority is jobs, not deficit reduction.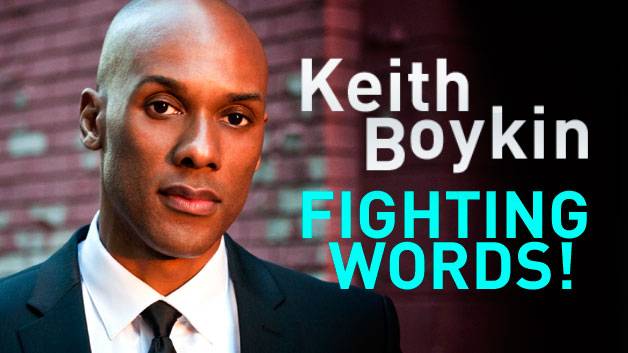 But the Department of Labor's report also revealed some challenges ahead and underscored the serious racial and educational disparities America faces. Once again, the unemployment rate for those with college degrees was just 3.8 percent, but the rate for those without a high school diploma stood at 12.2 percent. Education still matters, and that's exactly why policy makers should be investing in efforts to improve primary and secondary education and expand access to college.

The report also reveals huge disparities in race. Although the Black unemployment rate fell sharply from 14.3 percent in October to 13.2 percent in November, the unemployment rate for Asians was just 6.4 percent, for whites 6.8 percent, and for Hispanics 10 percent. African-Americans trail all other groups in employment, and more work needs to be done here.

But if you listen to the news lately, the only issue politicians seem to be talking about is how much to cut the deficit to avoid the so-called fiscal cliff, which, paradoxically, they fear will cut the deficit too much and too fast. Conservative commentator and TV host Joe Scarborough calls the fiscal cliff the "defining issue" of President Obama's second term. Other serious people on TV seem to agree.

We just lived through an election that was focused almost exclusively on creating jobs, and now one month later all we're talking about is deficit reduction. How much should Obama give up on "entitlement reform" and how much should Republicans concede on tax increases for the rich?

Excuse me for asking an impertinent question, but why is deficit reduction a priority now? Washington set up this manufactured crisis a year ago because they couldn't come to an agreement. But now that the economy is facing the fiscal cliff, Republicans are essentially admitting that they really aren't serious about cutting the deficit after all.

If Republicans were serious about deficit reduction, they would be cheering the fiscal cliff. Instead they're afraid of it because they've overused this phony deficit reduction argument as a cowardly excuse to cut programs for the poor and the middle class. But when you ask them how they plan to balance the budget, they're afraid to touch the most expensive entitlement programs, which benefit the elderly, unless President Obama does it first. Asked by CNN's Wolf Blitzer to name a program she wanted to cut, Republican Rep. Cathy McMorris Rodgers of Washington couldn't name one. She and other Republicans want President Obama to do the dirty work for them.

If you look at the transcripts of all three presidential debates between Obama and Mitt Romney, the word "jobs" is mentioned 142 times in the debates. But fiscal cliff was never mentioned at all. So why are we spending so much time talking about this?

This was not a "status quo election." The America people were given a clear choice between Romney's GOP approach to the economy and Obama's approach to the economy, and they made it very clear they chose Obama's.

It's time for politicians to resolve this issue and get back to the business the voters sent them to do. America's top priority is jobs, not deficit reduction. That's what last month's election was all about.
Keith Boykin is a New York Times best-selling author and former White House aide to President Clinton. He attended Harvard Law School with President Barack Obama and currently serves as a TV political commentator. He writes political commentary for BET.com each week.
The opinions expressed here do not necessarily reflect those of BET Networks.
BET Politics - Your source for the latest news, photos and videos illuminating key issues and personalities in African-American political life, plus commentary from some of our liveliest voices. Click here to subscribe to our newsletter.