Lionel Richie Is 'Scared To Death' Of His Daughter Dating Scott Disick
Can you blame him?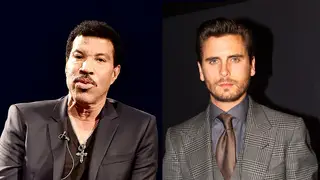 Kourtney Kardashian's baby's father, Scott Disick, 34, has made it well known he is booed up with Lionel Richie's daughter Sofia Richie, 19.
Scott and Sofia are all over social media with their love, and that is cause for alarm for those closest to the teenager.
According to Us Magazine, the biggest side-eye is coming from Lionel. "Have I been in shock?! I'm the dad, come on," the Grammy winner told Us at the American Idol auditions in New York City.  When asked if he was happy about the two dating, he added, "I'm scared to death, are you kidding me?"
Damn, harsh words. Hopefully, Sofia and Scott won't turn into a long relationship. Furthermore, Scott has had his own problems. Repoortedly, back on August 18, a 911 call was made to Disick's home "for a possible involuntary psychiatric hold." Disick was allegedly admitted into the hospital and was supposedly released within 72 hours. 
See the more on the men in the Kardashians' life in BET Breaks, above.