'Euphoria' Actor Angus Cloud Dies at 25
The Oakland native was found unresponsive in his family's home a week after burying his father.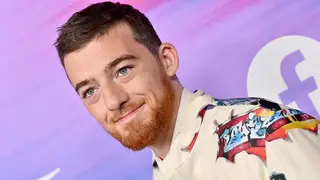 One of Hollywood's rising stars died on Monday, July 31. According to reports, Angus Cloud, who starred as "Fez," in the popular HBO series "Euphoria," has died.
TMZ, who first broke the news, says the actor was found dead in his family's Oakland, Calif., home on July 31. 
 "It is with the heaviest heart that we had to say goodbye to an incredible human today. As an artist, a friend, a brother and a son, Angus was special to all of us in so many ways," the family said in a statement. 
The family also stated that Cloud had recently lost his best friend, his father.  According to TMZ, at 11:30 a.m., Cloud's mother placed a 9-1-1 call saying a possible overdose had occurred, and once EMTs arrived on the scene, he was dead. 
"Last week he buried his father and intensely struggled with this loss. The only comfort we have is knowing Angus is now reunited with his dad, who was his best friend. Angus was open about his battle with mental health and we hope that his passing can be a reminder to others that they are not alone and should not fight this on their own in silence."
Born and raised in Oakland, California,  Cloud's journey to stardom was anything but ordinary. He was working at a chicken restaurant in New York City when he was discovered by a casting agent who thought he'd be perfect for the role of Fezco, a compassionate drug dealer who often serves as a voice of reason in the chaotic world of "Euphoria." This role offered a refreshing narrative that nuanced the depiction of drug dealers on screen, showing a complex, layered, and empathetic character which was brought to life convincingly by Cloud.