Early Education Gets a Boost
Nine states will receive $500 million as part of the Race to the Top Early Learning Challenge fund.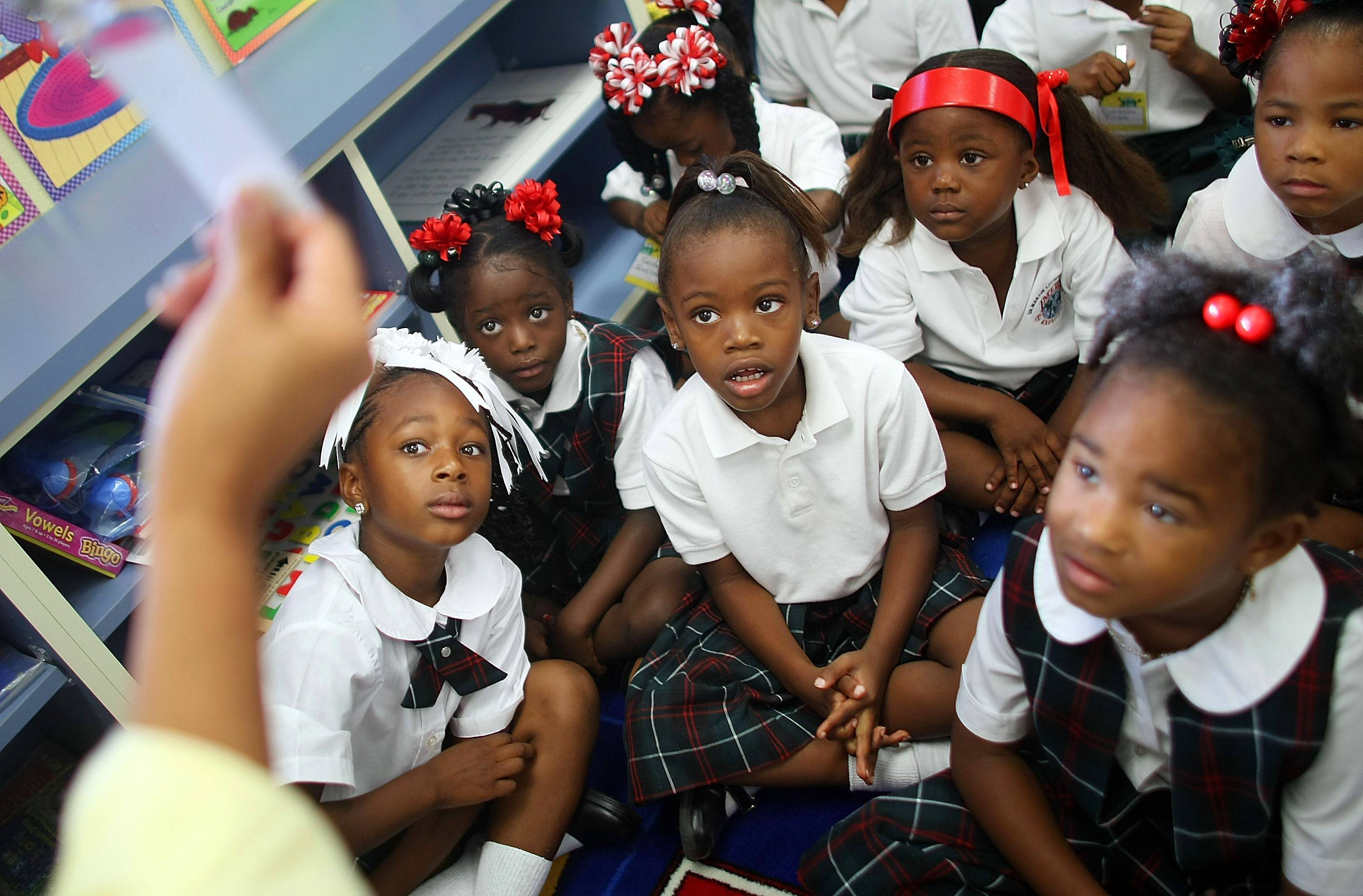 If you have a child in a struggling school district, today's announcement from the Obama administration may be the news you've been waiting for.
The White House has announced that school districts in nine states will get resources to beef up their early learning programs to the tune of $500 million. The money, part of the Race to the Top Early Learning Challenge, will go to school systems in California, Delaware, Maryland, Massachusetts, Minnesota, North Carolina, Ohio, Rhode Island and Washington state.
Because Congress did not heed to President Obama's request to make permanent an Early Learning Challenge Fund, he used executive action to make funding available. The grant program is administered by the Departments of Education and Health and Human Services.
President Obama said, "All of us must work to give all our children the best education possible. And today, we're acting to strengthen early childhood education to better prepare our youngest children for success in school and in life." 
Thirty-five states and DC competed for the funds, submitting plans to improve education programs for low-income kids from birth to age 5. The money will be used for programs, including Head Start, pre-K, childcare and private pre-school. The school districts will also be in a better position to evaluate a program's success or failure.
"The only way America can out-compete is to out-educate. What we have to do is ensure that each kid can enter school healthy, fully prepared and ready to succeed," said Sebelius.
Barnes echoed, "How can our children compete if they're already behind before they start kindergarten? She added, "Our payoff is not just high test scores, it's children [who are] prepared to fulfill their potential."
The Race to the Top — Early Learning Challenge is a key part of the Obama administration's comprehensive early learning agenda. Alongside improvements in childcare and strengthening of the Head Start program, the agenda aims to guide all children down a path of success in kindergarten and beyond.
In previous years, eleven states were awarded Race to the Top funding to turn around schools that underperform. Seven additional states are vying for part of a $200 million investment in K-12 education. That announcement is expected to be made next week.
BET Politics - Your source for the latest news, photos and videos illuminating key issues and personalities in African-American political life, plus commentary from some of our liveliest voices.

(Photo: Mario Tama/Getty Images)