That Time Michael Jordan Threw Away Bow Wow's Allen Iverson Sneakers
No Fs given by the GOAT.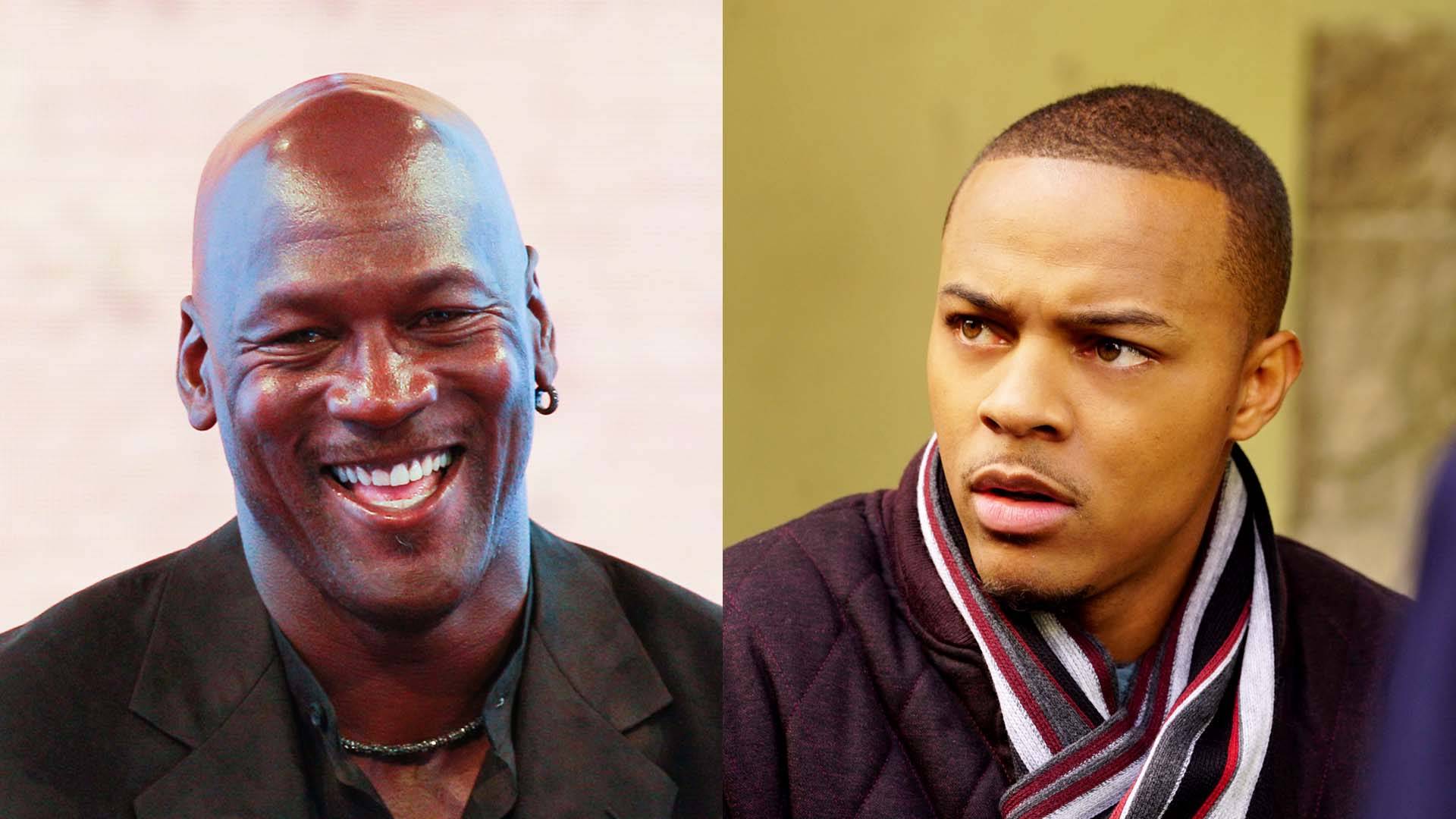 "Michael Jordan threw away my Allen Iverson sneakers when I stayed at his house," Bow Wow told the hosts, as they burst out in laughter.
Well, what did he think was going to happen? To make matters worse, Bow Wow also rocked Duke University shorts to the GOAT's home during that same visit around 2002, the year he starred in the movie Like Mike.
Duke is of course the heated rival of Jordan's University of North Carolina alma mater, so you should already know how this story goes.
"I went over there with my A.I.s on, I woke up, and they was gone," Moss continued reminiscing. "I remember — this is a true story — Mr. Jordan came in there, I was sleeping on the floor of [Jordan's son] Marcus's room. Marcus on the bed, whatever, he kicked me up like, 'Hey, all ya'll wake up.' I swear to God."
That's when Moss gestured and imitated Jordan holding up the pair of A.I. Answers before the six-time NBA champion asked in disgust, "'Whose is these? And who has the Duke shorts on in my house?'"
"I love Duke. I said, 'Oh,' and Marcus looked at me like, 'Dawg!'" he continued. "I was like, 'Oh, those are mine, Mr. Jordan.' He was like, 'Yeah? I figured.' He threw 'em out. 'Aye yo, get him some Jumpmans now.' And that was the story right there. Swear to God on my life."
Watch him tell the full story below.
Damn, Mike! Was the crossover that Iverson rocked you with in 1997 that bad or is it just a matter of Js over everything?
Either way, savage MJ clearly didn't give any Fs. No chill from the GOAT.
BET Sports News — Get the latest news and information about African-Americans in sports, including weekly recaps, celebrity news and photos of your favorite Black athletes.