Police Dashcam Video Allegedly Shows 11-Minute Cavity Search Of A 20-Year-Old College Student's Vagina
Charnesia Corley's lawyer says the treatment was a type of rape.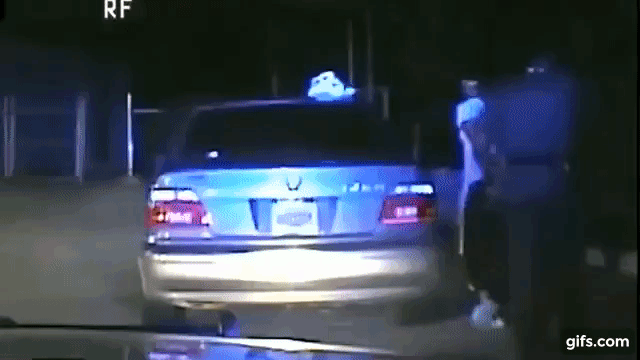 After two Harris County deputies were accused and cleared of any wrong doing during the strip search of a Black woman, her attorney publicly released the dashcam video which shows the long and invasive cavity search.
Charnesia Corley was a 20-year-old college student in Texas when she was pulled over in June 2015 for running a stop sign and failing to use turn signals. During the stop, officers performed a cavity search on Corley for about 11 minutes. Additionally, Corley's lawyer, Sam Cammack, believes the insertion of an officer's finger into her vagina without a warrant was unjust.
"When you stick your fingers in somebody without their effective consent, that's rape in any state that I know of," Sam Cammack told The Guardian.
When officers first attempted to search Corley's person, she resisted, which led to officers putting her on the ground and continuing the search. Although the dashcam video is partially obstructed by the rear car door, Corley insisted the female deputy inserted her fingers into Corley's vagina in search of marijuana.
"She pulled my pants down, and then told me to bend over," Corley told CNN in 2015. "So, you know, I kind of hesitated...so I bent over, and she proceeded to stick her fingers in me."
Corley was arrested and charged with possession of 0.02 ounces of marijuana and resisting arrest. However, the charges were dropped by the Harris County district attorney's office due to the fact that no marijuana was actually obtained on the scene.
Initially, two of the three deputies present during the search were charged with official oppression, intentionally subjecting someone to mistreatment or to arrest, yet the charges were dropped.  
Now, Cammack wants an independent prosecutor to look into the case and a federal civil rights trial is set for January.
The federal lawsuit against Harris County states:
"When one of the Deputies tried to insert her fingers into Ms Corley's vagina, Ms Corley protested. At that point, the Deputies forcibly threw Ms Corley to the ground, while she was still handcuffed, pinned her down with her legs spread apart, threatened to break her legs and without consent penetrated her vagina in a purported search for marijuana."
Months after Corley's arrest, Texas lawmakers passed a bill which prohibits officers from conducting roadside body cavity searches without a search warrant.