Leroy Chapman Jr. Named First Black Atlanta Journal-Constitution Editor-In-Chief; 3 Ways He Wants To Win In This New Role
The new head of Georgia's largest newspaper has thoughts on how he would like to lead.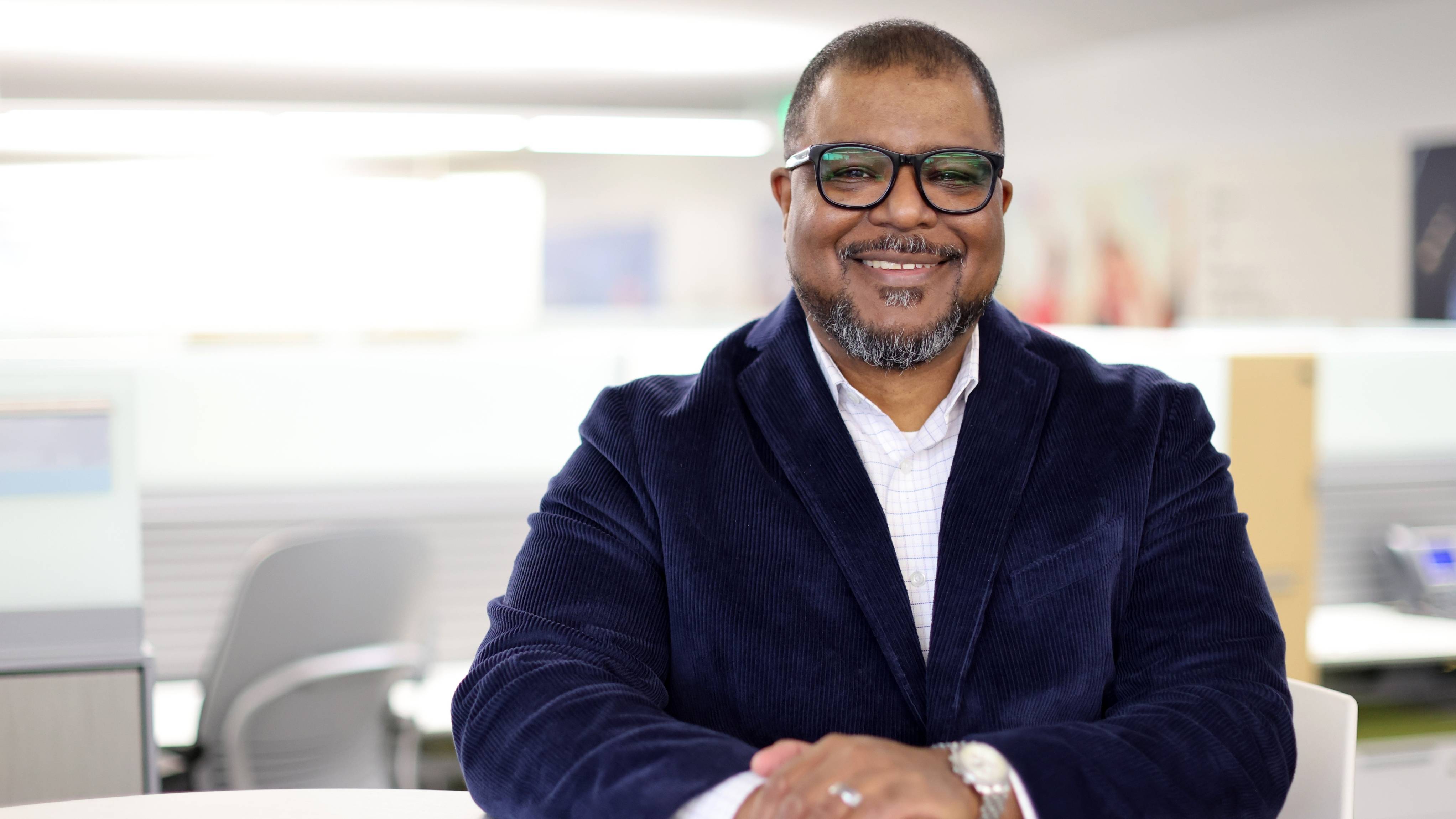 The Atlanta Journal-Constitution has named Leroy Chapman Jr., as its new Editor-In-Chief. This makes him the first Black person in the position in the paper's 155-year history, and also one of a handful of African Americans serving as top editors at major metropolitan daily newspapers.

The AJC made the announcement on Thursday (March 23rd) as outgoing top editor Kevin Riley said that he would be retiring.

Chapman, 52, a Greenville, S.C. native who previously served as managing editor at the paper, will be in charge of shepherding the organization's news gathering efforts as well as leading the features, opinion, and newsletter staff. He will also be in charge of new media entities like audio and video production. Chapman has been with the AJC for 11 years, coming from The State in Columbia, S.C.
For generations, Atlanta has been seen as one of the nation's most important cities in terms of Black culture and Black leadership. But with a Black editor at the helm of the city's largest newspaper, it arguably begins a new era of not just Black political or educational leadership but also in media influence.
Here are some thoughts from Chapman on how he views success in this new role:

Journalistic Importance

Since the days of the Civil Rights Movement, Black social, economic, and cultural growth has focused on Atlanta. Chapman says he wants to see how the paper can better serve its readers.
"The significance of this moment isn't lost on me. This kind of opportunity is why African Americans come to Atlanta," Chapman said in a statement. "Kevin has been excellent at being visible in our communities and hearing from people. I am looking forward to getting out into the community and understanding more about how the AJC can continue to serve audiences and improve our city."
Telling Stories Often Left Untold

The paper led in coverage of the Georgia gubernatorial election, legislative battles in the state capitol, and the transition between former Mayor Keisha Lance Bottoms and current Mayor Andre Dickens as well as the rise in crime and other topics. But Chapman says as the AJC moves forward, he would like to be sure moments that may not always make the front page are not missed.

"We are good at providing you with the most important things happening," he told the paper. "Sometimes we do not spend enough time telling stories about people and celebrating Atlanta's big moments."

Connection With History

The AJC was founded in 1868 (as the Atlanta Constitution), at a time, just after the Civil War when Black residents were trying to create a life for themselves after slavery and were beginning to form a new social demographic. That history is not lost on Chapman as he remarked about his ancestral connection to the region.

"My family traces its history back to Colonial times," said Chapman, a Navy veteran. "There is an arc from seeing my family on census reports listed as property all the way to this. It is a fantastic American story."