This Day in Black History: Nov. 9, 1922
African-American entertainer Dorothy Dandridge was born on Nov. 9, 1922.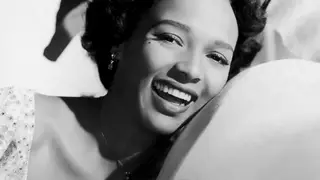 Dandridge married fellow entertainer Harold Nicholas with whom she had one daughter. Unfortunately, the child was born with brain damage and was put in foster care. Dandridge paid for her daughter's 24-hour medical care until she could no longer afford it in 1963 and was then placed in a state institution.
After going through a lull during her six-year marriage, Dandridge's career came back full-swing. She gained international fame after performing with Desi Arnaz' band and at venues around the world. Her first starring role was in 1953's Bright Road alongside Harry Belafonte, which was followed by the title role in Carmen Jones in 1954. The latter earned her an Academy award nomination. She lost the award to actress Grace Kelly.
Financial issues and failed relationships took a toll on Dandridge's life and career. She started drinking and taking anti-depressants, and her career faltered when she attempted to resume nightclub gigs. With money troubles weighing her down, Dandridge committed suicide on Sept. 8, 1965. 
Watch Kevin Hart in a new episode of Real Husbands of Hollywood every Tuesday, 10P/9C.

BET National News - Keep up to date with breaking news stories from around the nation, including headlines from the hip hop and entertainment world. Click here to subscribe to our newsletter.
(Photo: Hulton Archive/Getty Images)