Did The 'Zatima' Season Finale Leave You With More Questions Than Answers?
Yes, of course, it did!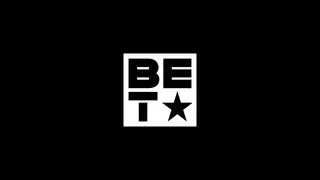 Tonight's episode starts when Zac's brother, Jeremiah, drops their mother off, looking beat up, bloody, and acting out of it.
Zac and Fatima carry his mom, Ms. Gladys, to the couch while Jeremiah makes himself comfortable and watches. Jeremiah said she fell down the stairs because she got drunk and he's tired of her antics. He demands that she stay with Zac and leaves.
Zac's mom then starts ranting about how Fatima took all of Zac's money and kept him from going to see her. We all know that's not true, and then she goes on about how she liked Karen. This could have been avoided if Zac had learned to go to therapy and set boundaries with his family, but here we are.
Fatima keeps it cute and leaves Zac to attend to his mom. Later, we find Zac and Fatima in a hospital waiting room and again waiting for news about Ms. Gladys.  But once again, Zac is pissed off at the wrong person, Fatima. She's there to be supportive but he tells her that she needs to go because he didn't want her there in the first place. She reluctantly leaves but discreetly calls Dr. Reid to try to get him to stop by and offer Zac some help and Dr. Reid graciously agrees to show up.
Meanwhile, the doctor informs Zac that Ms. Gladys probably didn't fall and is drunk and high out of her mind. The doctor wants to monitor her to ensure she doesn't form any blood clots.
Dr. Reid eventually shows up and tries to talk sense into Zac, which doesn't go well. Zac goes off on him, too, and rejects his help. Then, Zac's boys Nate and Tony show up with Connie to check on him. Interestingly, Zac is cool with them being there. He talks to them like a normal human being.
Eventually, Connie gets Nate and Tony to leave her alone with Zac. Then, Fatima comes back to check on him and is not happy to find them asleep, with Zac's head on Connie's shoulder and her arm wrapped around him. Zac doesn't seem to care that he offended Fatima but manages to keep them from biting each other's heads. Fatima leaves, and then the doctor tells Zac that his mom left. Zac is upset and Connie tries to get him to her house. He says no because he has somewhere else to be. That somewhere else is dinner at Fatima's parents' house.
Fatima's parents want to get to know him; okay, they want to grill him. They try, but Zac goes off on them before he leaves and says that he should never have believed that it could work with a woman like Fatima, whatever that means. Fatima's mom tells her that she went through a lot of similar BS with her biological dad before her bonus dad came along but that she doesn't have to put up with this. There are no kids involved and it could be a clean break.
Zac returns to his old way to kick it with Tony, Nate and Connie. He asks Connie if they can talk "upstairs," and she is too thrilled. So is Nate because he's a Fatima hater and hopes that Zac and Connie rekindle their old flame.
We don't know what they're doing, but at Chateau Zatima, we find Fatima minding her business when Ms. Gladys repeatedly demands money. Fatima asks if she knows where Zac is, and she says he was with Connie, then has the nerve to call her a bitch when it's looking like she's not going to get the money she doesn't deserve. Zac finally shows up and Ms. Gladys says she knew Zac was coming from Connie's house and saw them having sex. She demands money again but then curses Zac out after he tells her to go home again. Once Ms. Gladys leaves, Fatima demands to know what happened between Zac and Connie and Zac stands there silently, stuck on stupid.
So the real question is, are Zac and Fatima done?