'Zatima' S2E9: Dr. Reid Can't Even Fix Zatima's Chaos
Dinner with Dr. Reid did not go well, as expected.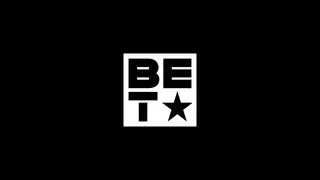 Tonight's episode picks up with a reminder that Deja threatened to take them to court, but that's the least of their worries for now. It's dinner time, you know, that dinner that Fatima and Angie set up with Bryce, Zac and Dr. Reid! Dr. Reid appears and makes a good impression at first, but Bryce and Zac are confused and wondering who he is.
It's unclear how this is ethical for a psychologist and Zac is suspicious. He clarifies that he thinks Dr. Reid asks too many questions and tries to leave early by claiming he needed to go to bed. Bryce also tries to leave, which prompts Fatima to reveal why Dr. Reid is there in the first place. Zac gets an attitude because he feels like Fatima tricked him and he doesn't see the bigger picture, which is that she knew he wasn't open to therapy but could benefit from it. She was just trying to help. Dr. Reid explains that just from observing he can tell that they are childish and imperfect communicators and encourages them to speak up. That's when Bryce reveals that he enjoys lots of freaking shenanigans, including swinging with familiar couples, and thought Zac and Fatima might be down. He said that he needs to have fetishes to function and that even Angie being plus size is a fetish. That doesn't go well. None of this goes well so let us fast forward to after dinner.
Zac decides to play ball with his friends only after Fatima asks him to have dinner with her parents. He obviously doesn't want to go, but it will probably happen anyway. Yikes.
Angela breaks up with Bryce, and the episode ends with more drama because not long after Zac returns from playing ball, his brother stops by with their mom, who is bloody and looks beat up. His brother demands that Zac take care of her.