UNCF Campaign Spotlights the Value of Investment in Black Students
UNCF's new fundraising campaign, Better Futures, calls for investment in students' educations and futures.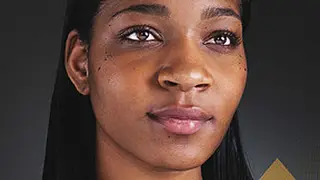 Titled Better Futures, the campaign features such tag lines as "Early Returns Are Promising," "Headed for Historic Gains" and "It's Never Too Early to Invest in a Good Thing." The campaign also expands the original slogan to "A Mind Is a Terrible Thing to Waste, But a Wonderful Thing to Invest In."
In addition, it features a series of poignant, first-person accounts from African-American college students explaining why they're worth investing in. Each ends with the declaration, "I am your dividend." The PSAs also aim to inspire other young African-Americans to enroll in college.
"When the [original campaign] began in 1972, we knew that UNCF had to capture America's attention and focus it on the need to address the crisis in Black higher education. The public needed to empathize with our young people and their dreams of an education that would mean a better life for them, their families and their communities," Vernon Jordan, a veteran attorney and Democratic strategist who once led the UNCF, said at an event today at the Education Department. "Better Futures builds on that empathy by calling for an investment in our students that will literally pay us all a dividend." 
Over the past 40 years, the UNCF, in partnership with the Ad Council, have raised more than $3.5 billion and helped more than 300,000 students seeking undergraduate and advanced degrees.
The typical UNCF scholarship recipient is more financially needy than the average African-American student, a high academic performer, more likely to be female and more likely to graduate with a degree in the STEM fields.
According to UNCF president Michael Lomax, the graduation rate for UNCF scholarship recipients is 13 percent higher than the national average and 32 percent higher than it is for African-Americans overall.
"Better Futures calls all of us to ensure that the country has the leaders it needs to thrive in a global economy that is tougher than ever before. This is our new reality and we need to make sure our young people have the education they need to step up and be a part of it," Lomax said.
Education Secretary Arne Duncan added that it would be a fallacy to believe that the rate of African-American college attainment is anywhere near where it needs to be. He also said that programs like the UNCF scholarship fund are critical to creating the entrepreneurs and leaders who will use their educations to help build economic growth and opportunity in African-American and inner-city communities across the nation.
"If we don't provide financial opportunity, if we don't break down the barriers of cost, which are far too high, we will not produce that generation of leaders, job creators, entrepreneurs who will come back to our communities and give our children a reason to hope," he said.

BET National News - Keep up to date with breaking news stories from around the nation, including headlines from the hip hop and entertainment world. Click here to subscribe to our newsletter.