Dive Into the Timeless Rhythms of House Music with These Five Must-Know Songs
From Frankie Knuckles to Barbara Tucker, these songs defined a genre.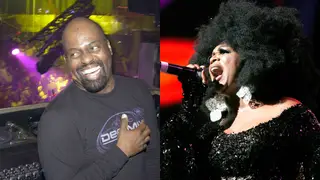 In honor of Black Music Month, turn up the volume and let the beats take control as we delve into classic house music. These timeless tracks have stood the test of time, shaping the dance floors and influencing generations of music lovers. From the pulsating rhythms to the soulful vocals and infectious melodies, these five classic house songs are a must-know for any music enthusiast. 
Jesse Saunders - "On And On"

This 1984 house classic is often credited as the first house song sold to the public, but house clubs date back to the mid-1970s. In 2020, Jesse Saunders said, "There was probably a period of at least a year or so that kind of people started to take notice of that different type of sound. Record stores were trying to put up the house label trying to define this music heard at the Warehouse, this is where you can buy it and this is what it is."

Frankie Knuckles - "Move Your Body"

Frankie Knuckles presents Marshall Jefferson with the song "Move Your Body" is considered a house anthem. Dropping in 1986, the song is considered one of the first house tracks to include piano. 

Masters At Work - "The Ha Dance"

The 1991 song includes a sample from Eddie Murphy's 1983 film Trading Places. The beat is often the backdrop for "voguing," an incredible dance style that was popularized by the late, great Willi Ninja. 

Aly-Us - "Follow Me"

This 1992 song by Aly-Us is a house song that received airplay on radio, charting at No. 8 on Billboard's Dance Club Songs chart.

Barbara Tucker - "I Get Lifted"

Released in 1994, this song by Barbara Tucker was on constant rotation in house clubs. "I Get Lifted" hit No. 1 on the Billboard's Hot Dance Club Songs chart.