Chef Roble Talks Eating Healthy on Tonight's 106
It's time to spring forward and eat healthy. Join 106 & Park tonight with Chef Roble and learn how to eat healthy at 6P/5C!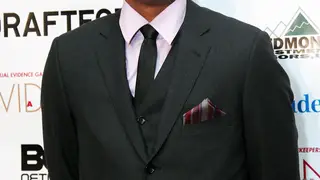 It's "Get Fresh Week" on 106 & Park and Chef Roble is dropping by the studio tonight!There really isn't a better person to help the 106 & Park fam understand how to cook and eat healthy than Chef Roble since all of his snacks are hits.
This won't be Chef Roble's first time on 106 & Park. If you recall, a few months ago he stopped by and blended a very special and very healthy smoothie for Terrence J and Rocsi during Get Fresh Week.
Get healthy and tune into 106 & Park tonight at 6P/5C to see what Chef Roble is cooking!
(Photo: Donald Bowers/Getty Images)