A Mediterranean-ish Diet Could Save Your Life
A university study of a largely Black and Latino group found that a Mediterranean-style diet was tied to heart health and longevity.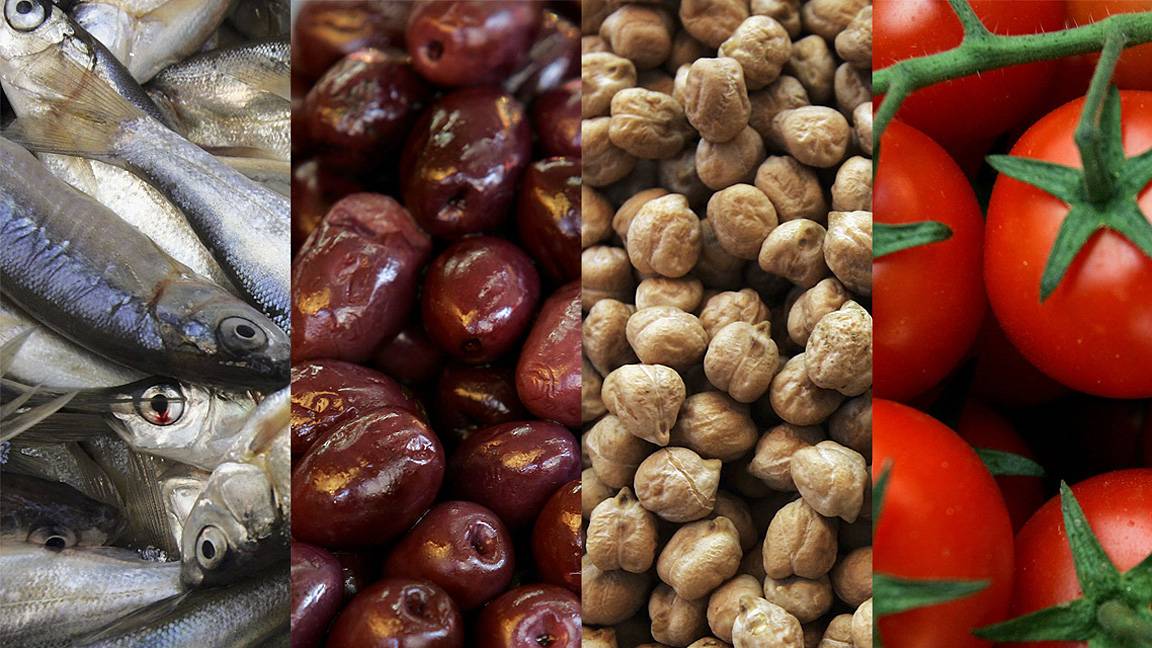 For years health experts have been telling us that the Mediterranean diet — a meal plan that mainly focuses on eating fish, legumes, vegetables and moderate amounts of alcohol — can lower our risks of developing heart disease and dying from it.
A new study conducted with New York City residents has confirmed a similar conclusion and the good news is that the vast majority of the participants in their study were either African-American (20 percent) or Latino (63 percent). Even better news: People reaped the benefits of the diet even when eating a modified version of it.
Researchers from the University of Miami looked at the benefits of eating foods similar to this diet and found that eating more of these foods for over a period of nine years reduced the chances of dying from heart disease, but not from dying from a stroke.
Given that heart disease is a major problem in the Black community, it's important that this kind of diet information is taken seriously.
Reuters reported:

At the outset, researchers asked participants about their health history, and ranked their eating habits along a nine-point scale: the higher the number, the closer the person's diet was to the Mediterranean ideal, with lots of fish, vegetables, legumes, whole grains and vegetable oils and very little meat or animal fats.
The group then tracked how many people later experienced a stroke, heart attack or death related to a vascular problem like pulmonary embolism and aneurysm. More than 300 people in the study died from a vascular issue.
Each point higher that a person scored on the nine-point Mediterranean diet scale reduced the risk of vascular death by nine percent.
The study did not find that the diet had any effect on the risk of having a stroke, however. Among the 171 people who suffered a stroke, those at the high end of the diet scale were just as likely to have had one as those at the low end of the scale.
While the researchers are clear that their study doesn't necessarily prove that this diet was completely responsible for the differences in health outcomes, they are convinced that eating this diet has health benefits.
Lead author Dr. Clinton Wright told Reuters, "There's very little evidence to suggest that it's harmful compared to some other diets that we consider harmful, such as diets rich in red meat." So it seems like there isn't much harm in it and there's increasing evidence that it's beneficial."
According to WebMD, the Mediterranean diet emphasizes:
— Getting plenty of exercise
— Eating primarily plant-based foods, such as fruits and vegetables, whole grains, legumes and nuts
— Replacing butter with healthy fats such as olive oil and canola oil
— Using herbs and spices instead of salt to flavor foods
— Limiting red meat to no more than a few times a month
— Eating fish and poultry at least twice a week
— Drinking red wine in moderation (optional)
— The importance of enjoying meals with family and friends.
To learn more about how to incorporate more of a Mediterranean diet into your daily meals, go here.

BET Health News - We go beyond the music and entertainment world to bring you important medical information and health-related tips of special relevance to Blacks in the U.S. and around the world.
(Photos: David Silverman/Getty Images)