Exclusive: Mary J. Blige, 'I Was Told Black Women Don't Get To Be On The Cover Of Harper's Bazaar'
The singer turned actress keeps it real.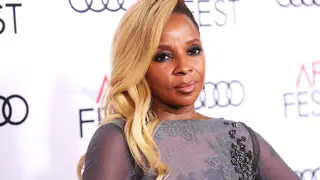 Mary J. Blige is getting Oscar buzz for her new film Mudbound, which follows the lives of two families affected by war and poverty. In an exclusive interview with BET.com, MJB and her co-star Carey Mulligan, she gets deep about the relevance of the film today and how racism shows itself in her life.
Speaking on racism, Mary J. Blige said, "I can barely get magazine covers because I was told, 'Black women don't get Harper's Bazaar.' I was like, 'That's not true.' Then walking into a store, before you show your credit card, you're being treated like a thief." 
She also opened up about how relevant Mudbound is today, even though it's set in the Mississippi Jim Crow South. This film is a must-see and so is the interview above — check it out!
Mudbound hits Netflix this Friday.