Ludacris Brings Out All Four Daughters as He Receives Hollywood Walk of Fame Star
The rapper/actor shared that being a 'Girl Dad' has taught him patience.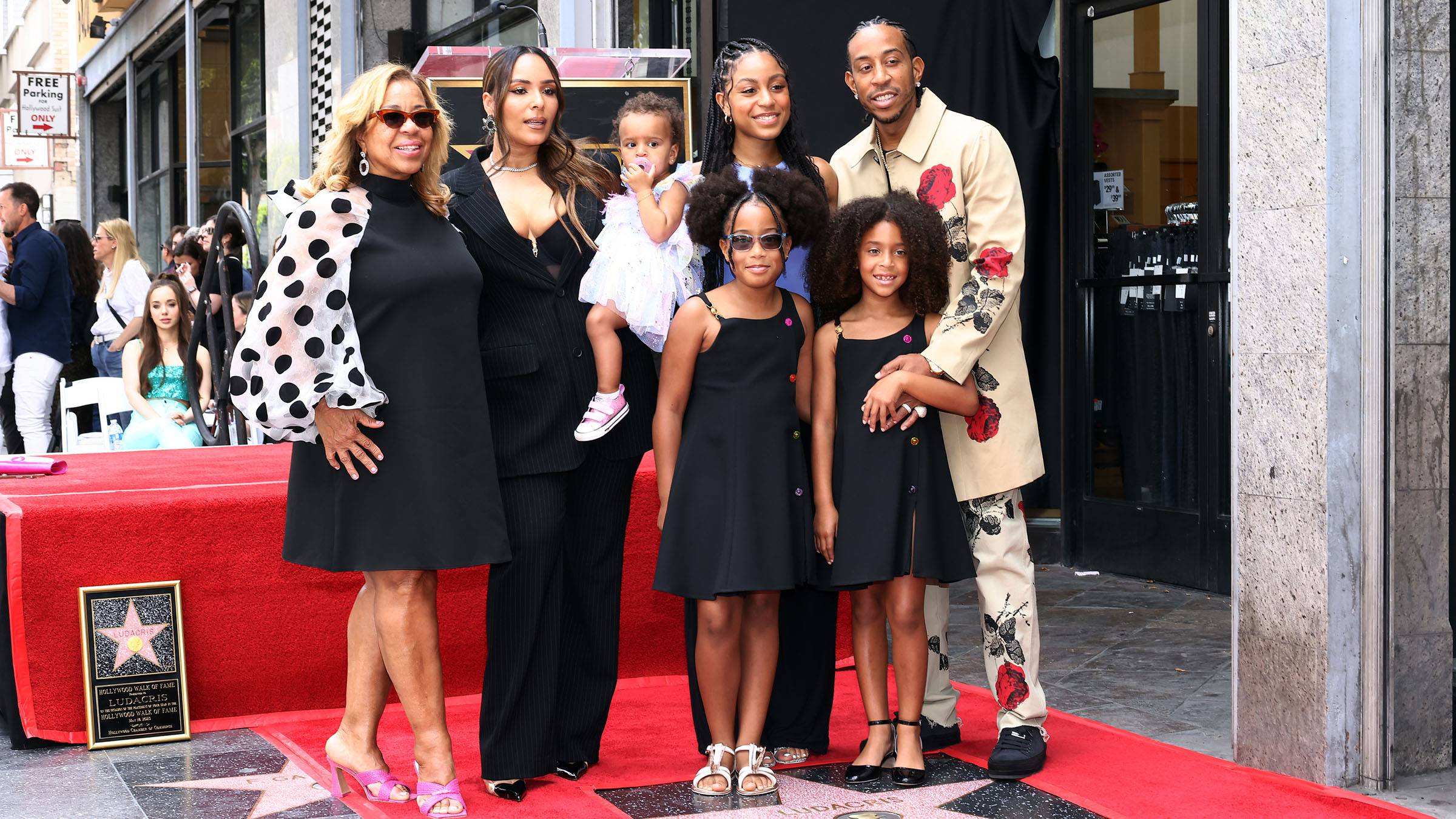 Ludacris took a break from touring with Janet Jackson to head to Los Angeles for the debut of his star on the Hollywood Walk of Fame.
He brought out all four of his daughters to the momentous event. Chance, 21 months, and Cadence, 8, whom he shares with wife Eudoxie Bridges, as well as daughters Cai, 9, and Karma, 21, from previous relationships.
Luda shared that while he is touring with Janet, and starring in the tenth installment of the Fast & Furious franchise, he has to carefully plan his family time, telling People, "It is difficult but balance is extremely important. If I'm going to be gone too long, I just bring them to me. Vin Diesel is a great example of someone who reinforces that. He can't go two weeks without seeing his family. And obviously, if we're somewhere working, we're making money somewhere, so why not use that money to bring your family to you?"
The rapper/actor is also boasting about the success of the Netflix show, Karma's World. The title character is based on his eldest daughter. "There are no words that can explain how Karma feels. I think it's still kind of surreal to her because her name is on all of these dolls," he shared. "I love it because I know I work so hard on it, and I'm just glad that people around the world have accepted it and it's starting to change people's lives for the better."
Luda is also in a new partnership with Rice Krispies to encourage other families to find time to bond together. "Treat. Eat. Compete." — a limited-edition game set that's perfect for getting the whole family together around the table, complete with five sweet and silly games all centered around the family favorite treat according to People.
"We play a lot of games, 100%, and that's exactly why Rice Krispies approach means so much to me," he said. "They know that I love playing games, I'm a love-to-laugh type of guy. We play everything from Pictionary to Kids Against Maturity and Uno. We love having fun together."
More than $100,000 from the proceeds of each game set will benefit Boys & Girls Clubs of America and is available for $20 at ricekrispiestreats.com.