Just One Minute: Michael B. Jordan Just Revealed Something About His Sex Life That's Stopped The Entire Internet In Its Tracks
Apparently there's a really simple way to get into his pants.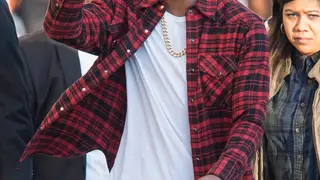 Michael B. Jordan is currently on the promo trail for his new film, Creed II, and while doing so at the Ellen Degeneres Show, the conversation somehow diverted to his sex life — specifically in relation to hook ups.
During the sit-down, which randomly featured celebrity co-host Chrissy Teigen, Jordan was asked to expound on his experiences with female fans shooting their shot at him, with the model asking, "Have you ever hooked up via direct messages?"
His response may be music to some of his fans' ears as he unabashedly admitted that he has.
"Yes, I have," he said. "I have. I'm human. Not often, but I have."
Watch the actor's bold revelation and Teigen's hilarious excitement to his response, below: