Drake Promises 'Hotline Bling' Video is Coming This Week
We'll have to wait a while for Views From the 6, though.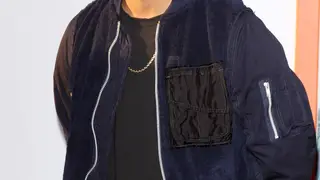 Attention, Drake fans: there's good news and bad news.
First, the good: the Toronto rapper promises a fresh music video for his hit "Hotline Bling" as soon as this week. Drake reportedly made the announcement at the Austin City Limits festival on Saturday — where he brought out J. Cole as a surprise guest — telling the audience that he just finished editing the clip the night before. Drizzy teased the video on Instagram earlier in the week, but now we know it's ready for its world premiere.
And now, for the bad news: it might be a while before we hear Drake's long-awaited LP, Views From the 6. Despite fans' growing impatience over the continued delay of the album, Drake also announced that he plans to spend the rest of 2015 working on the project.
While it seems unlikely we'll find Views From the 6 in our Christmas stocking this year, hopefully good things will come to those who patiently wait.