The Internet Is Losing Its Sh** Over Janet Jackson And Bobby Brown's Secret Love Affair
The fling ending in a rage-filled, mind-blowing incident that even the internet can't believe.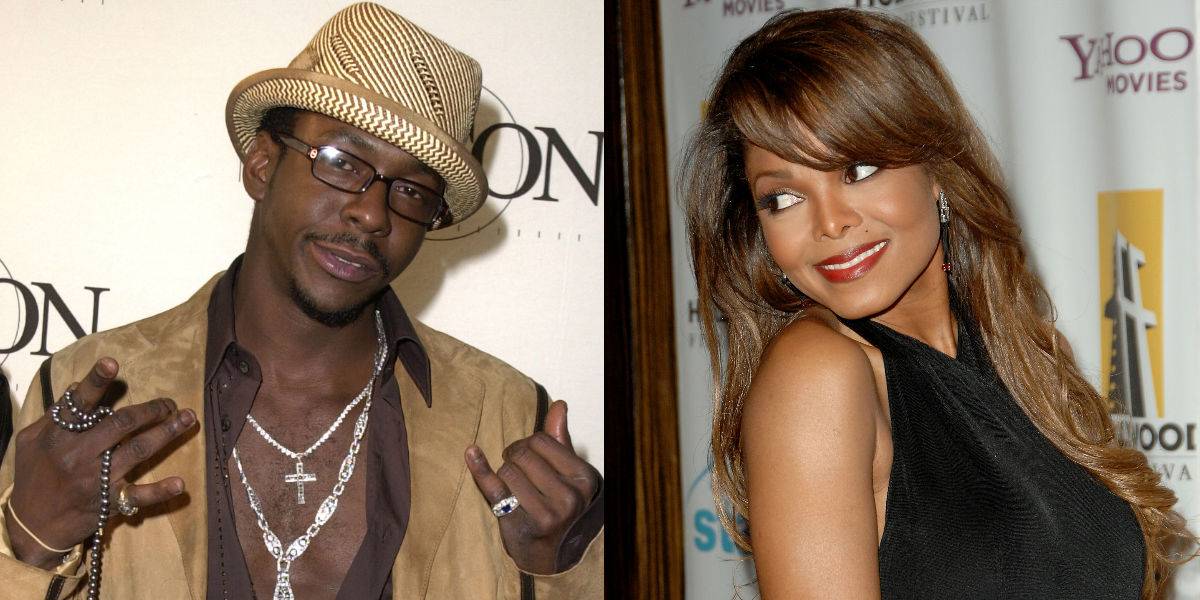 BET's official premiere of The Bobby Brown Story took over small screens and social media alike on Tuesday night (September 4) as the film grinded down into the good, the bad, and the ugliest times of the R&B legend's life and solo career post-New Edition.
Echoing 2017's The New Edition Story, Bobby Brown's narrative unfolds in a compelling two-part miniseries, beginning with part one: his struggle to rebrand as a solo artist after being booted from the five-man R&B boy band. Viewers also learned about a love life struggle he faced that dropped the jaws of the internet: his secret love affair with the Queen of Pop and youngest of music's iconic Jackson family, Janet Jackson.
As The Bobby Brown Story goes, Bobby fell head over heels for Miss Jackson upon meeting her

He began showering her with his unrequited affection, surprising her with expensive gifts and making stride efforts to make Janet his lady. Unfortunately, her feelings weren't mutual. Ultimately, the climax of their under-the-table love affair arrives when Bobby flies into an anger wrath and kicks her out of his hotel room after an intimate night, which BET cut from airing. According to him, her family would never give their blessings to Janet and Bobby as a couple because they were color-struck and would disprove of his dark skin complexion.  

We must say: the effort to keep the fling under wraps was obviously a success, considering that up until the film's Tuesday night premiere, most folks had no clue that Bobby and Janet were ever "a thing." But now that the alleged love affair has officially hit the fan, the internet is blowing its top over the King of Stage and Queen of Pop affair that is no more.

Sneak a peak from the fling in the The Bobby Brown Story, the internet's shock to it all, and a throwback clip of Bobby gushing over Janet that will have you side-eyeing below.