Harlem Globetrotters' Legend Fred 'Curly' Neal Dies At 77
He played with the exhibition team for 22 seasons.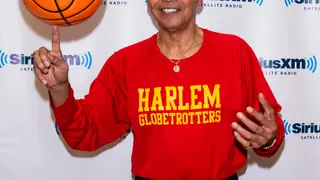 Former Harlem Globetrotters icon Fred 'Curly' Neal has died, the team announced on Thursday (March 26). He was 77 years old.
The exhibition player, known for his flashy dribbling and ball-handling skills, passed away in his Houston home, according to Deadline.com.
Globetrotters General Manager Jeff Munn said in a statement Thursday that the organization has lost "one of the most genuine human beings the world has ever known.
"His basketball skill was unrivaled by most, and his warm heart and huge smile brought joy to families worldwide," Munn said. "He always made time for his many fans and inspired millions."
Neal played with the Globetrotters for 22 seasons, retiring in 1985. His number, 22, was retired in 2008 at Madison Square Garden in New York City.  
He later enjoyed a successful acting career, appearing on "The Love Boat," "The White Shadow" and "The Harlem Globetrotters on Gilligan's Island" television movie.