Meet Precious and Myles of Miley Cyrus's #InstaPride Campaign
The pop star celebrates the diversity of the trans community.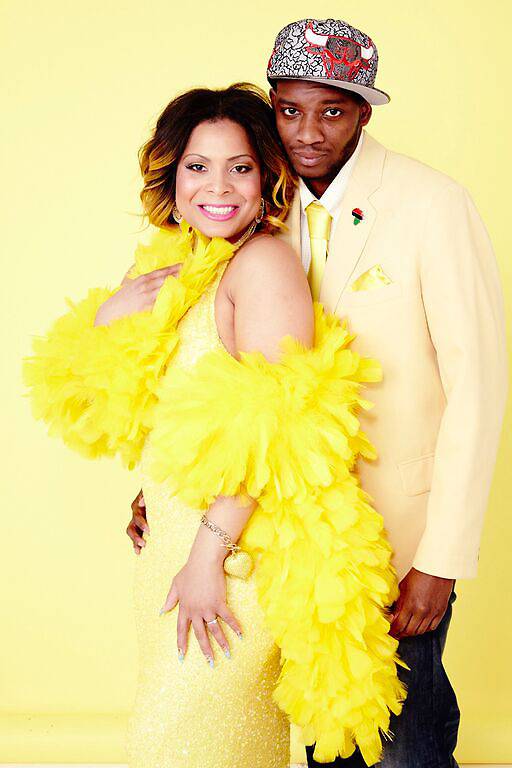 Miley Cyrus is once again using her popularity for a good cause. The socially conscious pop star has partnered with Instagram to launch her #InstaPride campaign on the photo sharing app, celebrating transgender youth and gender expansive individuals. #InstaPride consists of a series of portraits taken by Cyrus herself and then shared on the social network, accompanied by the story of her subject.
The latest individuals to shine in Cyrus's spotlight are Precious (above, left) and Myles (above, right), an engaged transgender couple in Chicago. Precious, a classically trained vocalist who transitioned from male to female says, "I am a proud trans woman, who is spiritual, left handed, short, bi-racial and the fiancé of Myles Brady." She continues, "Transitioning for me was the key to unlocking my most authentic self. It was the moment three years ago that I could no longer hide from who I was destined to be."
Adds her fianceé, Myles, "For me, the moment in my life when I felt free to be myself was when I decided to live my life as an out trans man. I felt a sense of calm come over my body and I knew I didn't have to run anymore." 
Both Precious and Myles decided to participate in #InstaPride to foster an online community for LGBTQ youth and celebrate gender nonconforming individuals. "Before the Internet, it was really hard connecting with people from my community," shares Myles. Precious says, "My favorite part of the Happy Hippie shoot was it felt like we had built a community. A community that supported, embraced and celebrated every individual in the space. Love, energy and magic was abounding." She adds, "Being shot by Miley was pretty fun too. Her energy is infectious, warm and loving."
To learn more about Miley Cyrus's efforts on behalf of LGBTQ youth, visit her Happy Hippie Foundation website here.
BET.com celebrates LGBT Pride every day, but particularly in the month of June, when communities around the world come together to celebrate the lesbian, gay, bisexual and transgender movement. Check out Black LGBT celebs and allies discuss all things LGBTQ here, and watch our in-depth interview with transgender activist and best-selling author Janet Mock below:
BET.com is your #1 source for Black celebrity news, photos, exclusive videos and all the latest in the world of hip hop and R&B music.