Jimmy Kimmel Bans Vivica A. Fox From Talk Show
The comedian claimed the actress was on drugs.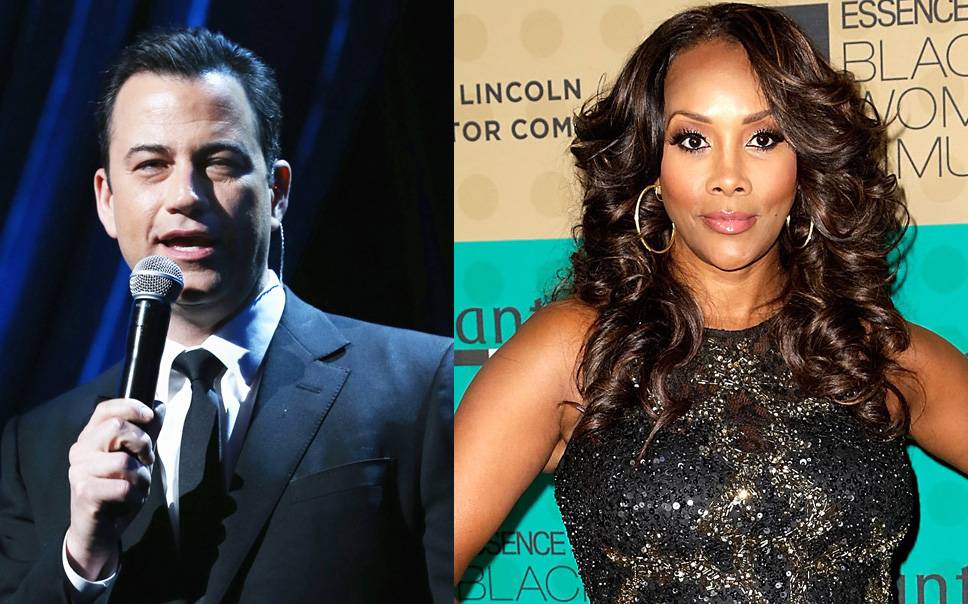 Vivica A. Fox is persona non grata on Jimmy Kimmel Live. Talk show host Jimmy Kimmel named the Kill Bill Vol. 1 star as the one guest he would never want back on his couch. 
Fox appeared on Jimmy Kimmel Live in September 2005, and the interview started off on the wrong foot when Kimmel poked fun at Fox's friend Star Jones in his introduction of the actress. Pointing out Fox's various accomplishments, Kimmel concluded with, "...and most harrowing of all, Star Jones' bridesmaid."
Things went downhill from there. Fox immediately became icy toward to comedian, claiming she didn't find his jokes about her friend to be funny. "It goes both ways," Kimmel chided. "I'm desperate to make this work," he pleaded with his guest, who was on his show to plug her Lifetime crime drama Missing. "You know what? The four of us should get together — me, you, Star and [Star's then-husband] Al [Reynolds]," Kimmel suggested. Fox responded grimly: "You would get your a** kicked."
Fox then walked off the set and Kimmel had to spend the next segment focused on her empty chair.
In an interview on Sunday with Bravo's Andy Cohen, Kimmel recounted the incident and claimed he thought Fox was on drugs. This is a particularly offensive diss toward the Set It Off actress, who has long been against drugs. In October, she told BET.com about Lamar Odom's drug problem, "I hate to see this happen to him. His wife really loves him. But drugs will mess you up."
(Photos from left:  Larry Busacca/Getty Images, Brian To/WENN.com)