Why Lamar Odom Is Sporting A New Kobe Bryant Tattoo
It came after he dreamt of the NBA legend on 'Celebrity Big Brother.'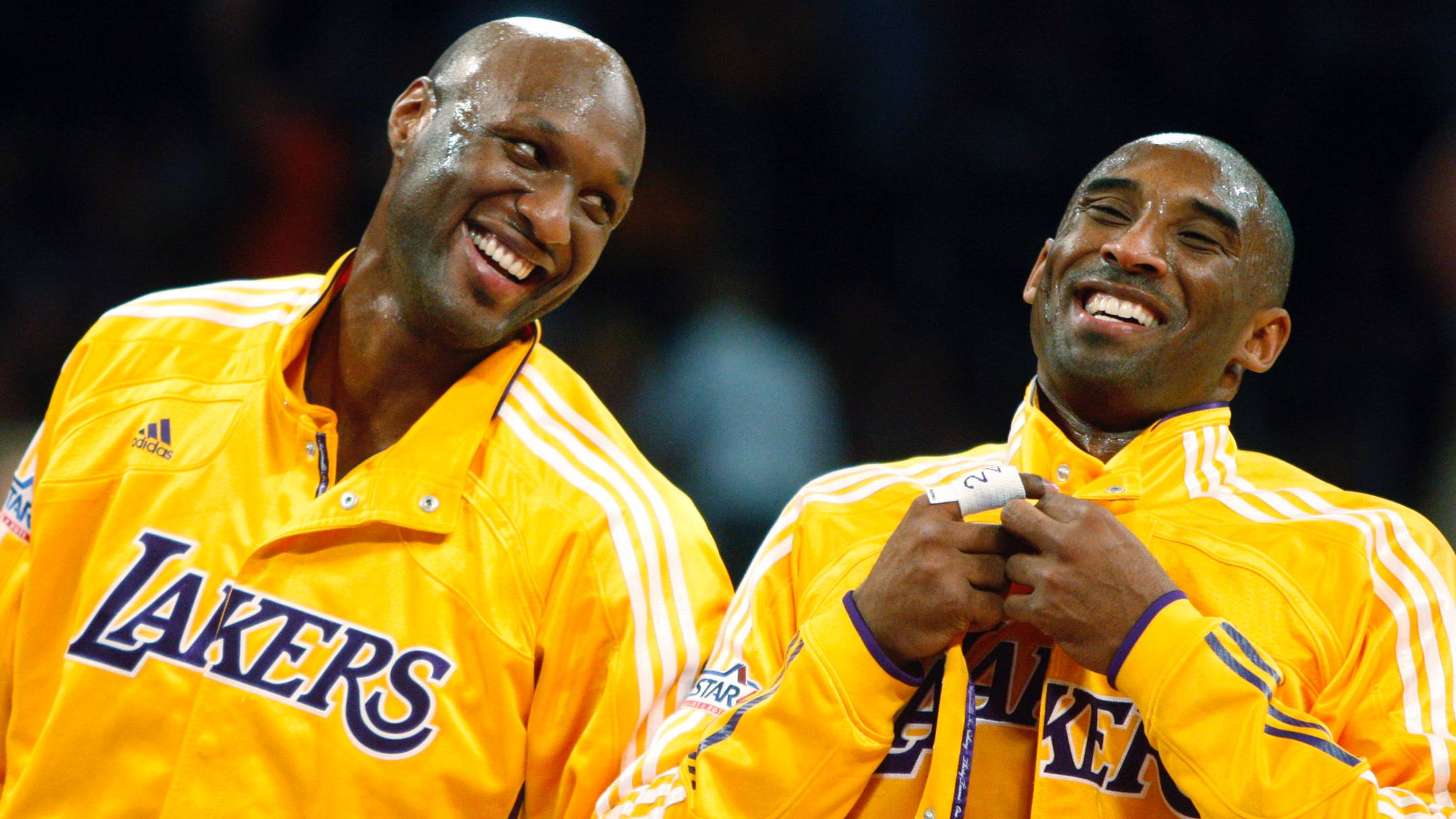 Lamar Odom previously teased that he got a "mentality" tattoo. Now, we know what exactly that entails.
According to Page Six, the former Lakers star got his former teammate Kobe Bryant's face tattooed on his neck after he dreamed of him numerous times while living in the Celebrity Big Brother house.
"It's just his face. It's on my neck. When I was in the 'CBB' house I dreamed [of] him four or five times," Odom told the outlet during a recent interview. "They were really vivid and easy to remember because he was talking to me in the dreams."
In one of the dreams, Odom said he and the late NBA legend were having a 3-point shooting contest when they started talking about the afterlife.
"He just looked back to me and said, 'LO, the afterlife ain't what people make it up to be,' and I just kinda woke up," he said. "I'm stunned and shocked, but it could mean a lot of things. It could've meant that he misses his people, misses his daughters. Could've meant maybe his job wasn't finished yet. I woke up really emotional after that."
Odom also described the necklace he received in honor of Bryant and his daughter Gianna, who also died in the tragic helicopter crash in January 2020. He says it depicts the famous photo of Kobe kissing his daughter on the head while sitting courtside at a game.
"It's gaudy but it's nice," Odom said. "I wear it when I go out to represent the boy."