Amber Riley: "I Was So Honored to Cover Whitney on Glee "
The actress talks season four, plus her new gig teaching teens safe driving.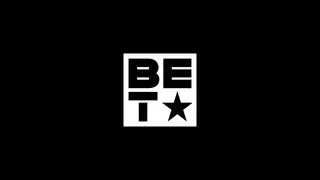 After three years of the most extraordinary high school experience imaginable, Amber Riley is ready to graduate. The Glee star, 26, is gearing up for season four of the hit show, in which McKinley High's beloved gleeks have graduated and moved on, as well as a whole repetoire of new projects: a debut album, a stint on the stage in Duke Ellington's Cotton Club Parade and a gig with State Farm preaching safe driving habits to her underclassmen.  
What can you tell us about what to expect from Mercedes Jones this season? 
[Laughs] Well, she went off to college at the end of season three, so she's up to something. The new season is going to be all about where the characters are at and there is a whole group of new characters to meet.

You've got a lot of non-Glee stuff going on these days. How much longer do you think you'll stick with the show?
I'll stay as long as they'll have me! It's my job and I love it.
What was your favorite performance to date?
When I did [Whitney Houston's] "I Will Always Love You," that was a lot of fun. I was so honored that they chose me for that song. It's probably my favorite song. That was a great moment for me. 
The timing was incredible, with the episode airing just days after Whitney's death. Did the timing make you nervous, with all the talk about who could fill her shoes?
I was really, really nervous. No one can touch Whitney Houston's version, obviously, but I went in to do my best. It was my dedication to her. I was so glad I got to do it. 
You're voice is reminiscent of the classic divas from Motown. Did those artists influence your style?
They were an inspiration to me growing up, for sure. Aretha Franklin, Chaka Khan, Whitney obviously, basically all the great singers.
Tell us about your gig with State Farm.
It's called Celebrate My Drive, and it's a positive program, so instead of using scare tactics to get teenagers to drive safely, we use a positive message. It's a way to tell kids that driving is important, it's a big step in becoming an adult, but it's also a huge responsibility.

Who taught you how to drive?
Oh, God. I actually went to driving school. I'm the youngest, so my parents were like, "We've been there, done that, and we're sending you to driving school." But I'm from Los Angeles, so I already knew the Los Angeles traffic pretty well.
When did you get your first car?
I got my first car after Glee. That was my first time purchasing a car. It's actually a Lexus. I had always wanted one! That was a big moment for me, to be able to buy my dream car. 

BET.com is your #1 source for Black celebrity news, photos, exclusive videos and all the latest in the world of hip hop and R&B music.
Click here to subscribe to our newsletter.
(Photo: Maury Phillips/Getty Images For A+E Networks)