People Are Remixing Beyoncé Lines to Drag Taylor Swift's New Video
And it's brutal.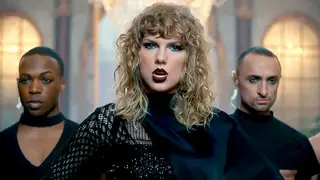 It would make sense, then, that she maintain a low-profile leading up to her next music release, which would hopefully put some of the controversy behind her.
But now that she's making her return with a rather dark development for the American sweetheart, "Look What You Made Me Do," the visuals for the project have left a bad, bitter taste in Black Twitter's 140-character mouths — something like unsweetened lemonade, if you will.   
T. Swift dropped a sneak peek of the visual and some people couldn't help but notice the sharp comparisons to Beyonce's ceremonial, choreography-laced 'Formation' video

Because those correlations happened to be so strong, Black Twitter spared no mercy in matching Bey's lyrics to Taylor's version of a 'Lemonade' opus as well