Charleston Church Suspect's Friend Charged With Lying to FBI
Joey Meek concealed information during the investigation, officials say.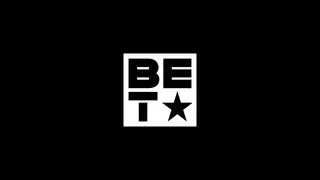 COLUMBIA, S.C. (AP) — A friend of the man accused of gunning down nine parishioners at a Charleston church is charged with lying to federal authorities and concealing information during their investigation, and he was scheduled for his first court appearance Friday.
Court documents dated Tuesday and unsealed Friday say that Joey Meek, 21, told an FBI agent that he did not know specifics about Dylann Roof's plan to shoot the churchgoers during Bible study, but the FBI says that was a lie.
Authorities notified Meek last month that he was under investigation. He was arrested Thursday. It wasn't clear whether he had an attorney to contact for comment on the case, but his girlfriend has said he is innocent. Meek was expected to appear in court for arraignment at 11 a.m. Friday.
Meek has said Roof stayed with him in before the shootings. Meek previously told The Associated Press that Roof had drunkenly complained that "blacks were taking over the world" and "someone needed to do something about it for the white race."
Roof faces federal hate crime charges as well as nine counts of murder in state court in the June 17 shootings.
On Aug. 6, Meek received a letter that he was the target of an investigation.
Meek, of Lexington, told the AP that Roof said he used birthday money from his parents to buy a .45-caliber Glock semi-automatic handgun. Meek said he took the gun away from Roof the night of his drunken rant but gave it back to him when he had sobered up.
Meek also said he called authorities after recognizing Roof from surveillance footage from the church.
Meek's girlfriend, Lindsey Fry, said he called her on his cellphone Thursday afternoon and said it looked like federal agents were approaching him as he was at his job repairing air conditioners.
"They want to talk to me, but I think I'm going to jail," Fry recalled Meek saying.
He said goodbye and she hasn't heard from Meek since, Fry said outside the mobile home where they live.
He is on probation, having pleaded guilty earlier this year to possessing a stolen vehicle, according to Lexington County court records.
No other family or friends who spent extensive time with Roof at the mobile home have received target letters, Fry said.
Associated Press writer Seanna Adcox in Red Bank, South Carolina, contributed to this report.
BET National News - Keep up to date with breaking news stories from around the nation, including headlines from the hip hop and entertainment world.
(Photo: APTN via AP Photo)