Q&A: Reed Between the Lines Star Malcolm-Jamal Warner
The actor on his new TV role, its Cosby Show influence and why he won't discuss his relationship with Regina King.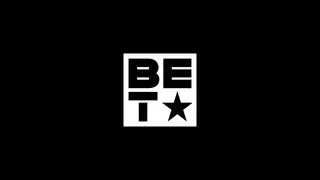 Nearly 20 years after playing America's favorite son on The Cosby Show, Malcolm-Jamal Warner is back in a sitcom home as Dr. Alex Reed, a New York University professor, stay-at-home dad to a blended family of three and husband to TV wife Carla, played by Tracee Ellis Ross, on BET's new family comedy, Reed Between The Lines. 
Warner talked to BET about the Cosby and Reed comparisons and why he stays quiet about his real-life romance with Southland star Regina King.
After starring in a handful of series since The Cosby Show ended, what was it about Reed Between The Lines that made you want to be a part of it?
I thought the concept was very interesting and it seemed like it could be a nice shot to do that television show that we've all been saying that TV needs. And then, when I found out Tracee was attached to it, that intrigued me even more because I've always dug Tracee's sense of integrity. I knew that with at least Tracee involved, it was kind of added insurance that even at the worst the show could only go but so south. There's some stuff you just can't write for Tracee because she can't do it. The same goes for me, there's stuff you can't write for me because we would look like idiots doing some other kind of comedy. It wouldn't work.
On Reed Between The Lines you play Dr. Alex Reed, a New York University professor and stay-at-home dad. On The Cosby Show, Theo Huxtable graduated from NYU. How much do you think the character of Theo influenced Alex?
When I see Alex and I see the actor playing Alex, I see someone who's grown up in the age of having grown up watching Cosby. So I think The Cosby Show, and specifically, Theo, has been influential to a lot of kids Black and white who grew up watching the show. I think it had a huge impact on me, as well.
So, aside from the fact that you're starring in it, you've obviously heard The Cosby Show and Reed Between The Lines comparisons.
It's not completely by accident that there are comparisons. That was definitely the mold we were going for. When you look at the history of Black sitcoms throughout the course of television I think, for the most part, they kind of all fit around the same category. My past work on Malcolm and Eddie included. But when you look at The Cosby Show — that fits into a category all in itself.  From the onset, we've been pretty clear that we're trying to go for that other category.
Why do you think it's taken so long for a family show of this quality to return to TV?
I think there are a couple of the reasons why it has not been done in awhile. People who may have the awareness to want to do that type of show may not necessarily have the juice and clout to do it. And those that have the clout to do it may not have the awareness to do it. And, because I spent so much of my life under Mr. [Bill] Cosby's wing and spent the entire eight years [of The Cosby Show] watching firsthand how you do that type of show, it was exciting to take that wisdom and experience and bring it to Reed.
Switching gears, I think it's really commendable that you and Regina King keep your relationship so private. Would you like to explain more on why you're so ziplipped about it?

I think Regina and I are both of the philosophy that we keep our private lives private. All relationships go through all kinds of peaks and valleys. And I think it's unfortunate — when you live in the public eye, of course, your peaks and valleys are going to be heavily scrutinized. So we just kind of prefer to protect what we have going on because relationships are work, anyway. We don't need the rest of the world in our Kool-Aid. So we like to protect what we have because it's very special and very precious. We'd like to keep it out of everybody's hands and visions. But I will say that it's a relationship that makes all the sense in the world.
What's new with your jazz group, Miles Long? And how do you intend to juggle your new TV gig and music career?
I had all these fantasies about going down to Atlanta, working on Reed during the day, doing my music at night, being in the studio on the weekends and working on my CD. But none of that has been able to go on. And it's because our show has an insane [production] schedule and beyond our work as actors, Tracee and I are also both working as producers, as well. So that's even more work and more energy spent on the show. So I had to kind of accept that I can't do much of my music until we wrap for the season.

And as a musician, what music are you listening to these days?
I'm listening to a lot of old Me Shell Ndegeocello, Earth Wind & Fire and I'm digging Kyle Eastwood. I was reading an article about him, he's Clint Eastwood's son and I didn't know he played the bass. So I went to see him and now I have his CD. I've been listening to a lot of Michael Jackson lately, and I'd have to say right now my favorite song is Heaven Can Wait. That is the most beautiful love song out right now for me. For some reason, I slept on that single and CD when it came out. As a bass player, I'm listening to Off the Wall with completely different ears. I was nine years old singing the whole album "on stage" — in my bedroom [back when it was released]. But hearing it as an adult, hearing it as a musician, I really get it.
Reed Between The Lines premieres tonight at 10pm/9C on BET.
(Photo: Paras Griffin /Landov)