Tamar's Mother Rips Into Vince For Abusing Her Daughter: 'I Don't Care How Much They Pretend'
Evelyn didn't hold back.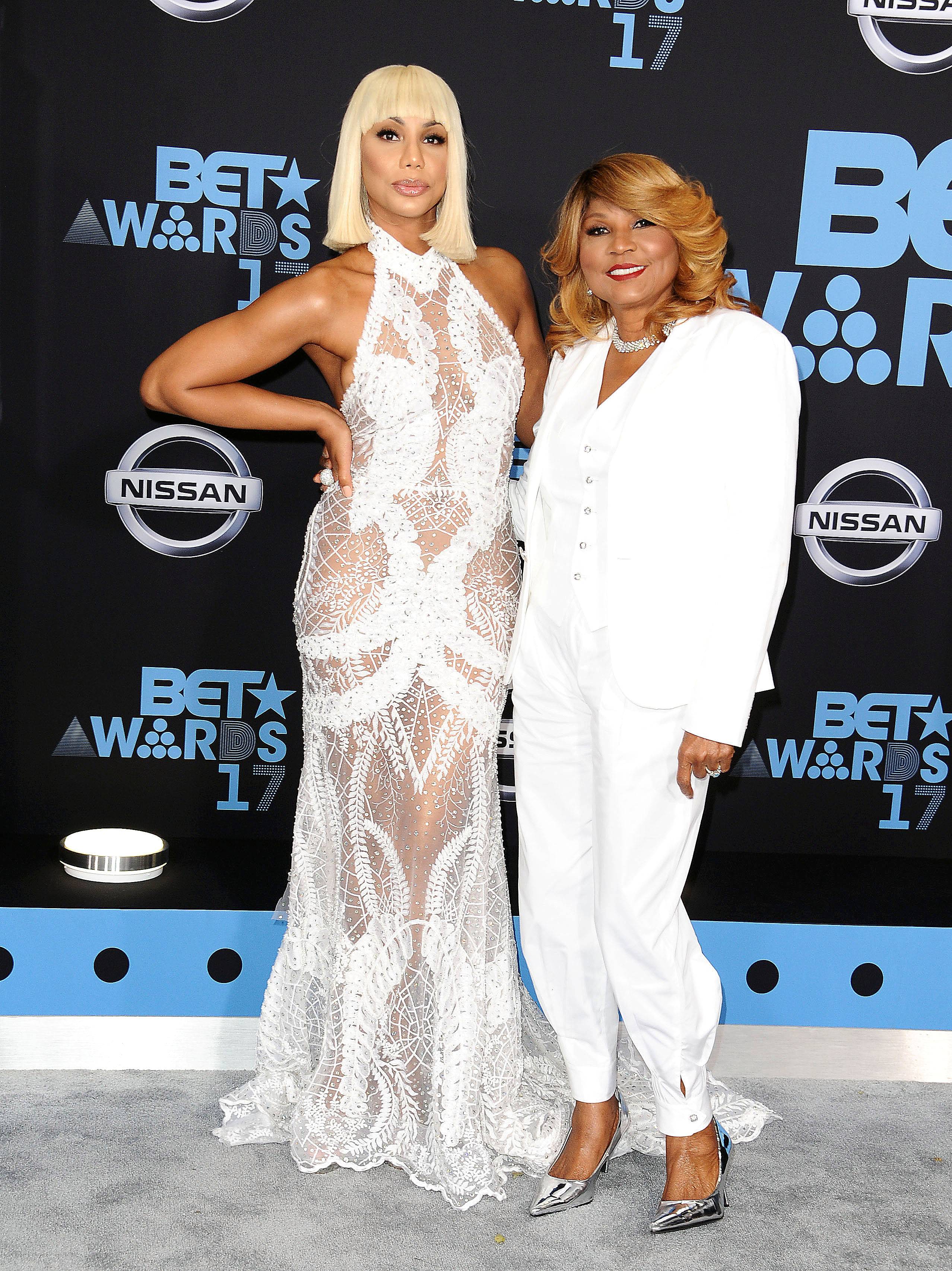 Tamar Braxton is divorcing her husband of nine years, Vincent Herbert. For the most part, Tamar and Vince have been silent on the divorce, but Evelyn Braxton, Tamar's mother, is speaking out.
For why Tamar won't appear on The Wendy Williams Show, watch the video above.
Last week, Evelyn told TMZ, "[I want him to] keep his hands off of my child. Stop before he hurts her or kills her. I love him, but I don't want him to kill my child. [It's] as simple as that — I think he needs to go and get counseling. I really and truly do, before someone gets killed." Allegedly, because of this, Tamar refused to film with her mother on their reality series, Braxton Family Values.
Now, Evelyn is speaking out again, this time in an emotional interview with theGrio.com, "It was definitely a volatile relationship. This has been going on for years." When asked if she ever confronted Vince, she claimed she did and he always blamed Tamar, "It's always, 'It's Tamar's mouth'… it's always someone else. That does not give you the right to abuse her. Everybody has a mouth. Everyone should have the right to say what they want. Are you trying to beat [her] into submissiveness? No one has the right." Evelyn also alleges the abuse was discussed on Braxton Family Values but the footage was always cut. 
Evelyn confirmed the incident in August 2016, where police were called to an Atlanta hotel. She said Vince did assault her. As for why she is speaking out now? "I think too many women are abused, and it's high time that we stand up and stop this madness. Do you know how many women are killed each year? I just don't want Tamar to be a part of that. If anything happens to Tamar, that's Logan's (Tamar and Vince's son) loss. That's my loss. That's her family's loss. I don't want that kind of pain. Enough is enough. I don't care how much they smile. I don't care how much they pretend."

As for her relationship with Tamar, Evelyn says they are "talking" and "hugging" and adds, "They say the truth shall set you free. They've been trying to hide it for years. And I have the audacity to tell the truth."
Get more recent Tamar news with BET Breaks, above.