Rallies to Remember Trayvon Martin and Jordan Davis to Be Held Nationally
A day of outrage and remembrance for Trayvon Martin and Jordan Davis will be held in Times Square in New York City on Wednesday Feb. 26. Several other cities will be holding marches as well.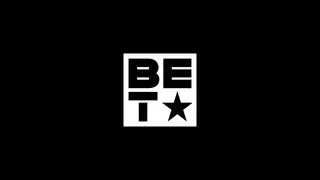 A day of outrage and remembrance for Trayvon Martin and Jordan Davis will be held around the country on Wednesday, Feb. 26. The date marks the second anniversary of the death of Trayvon, who was shot and killed by George Zimmerman.

The rallies are being organized by the Stop Mass Incarceration Network. In New York City, the organization is calling for demonstrators to meet at the red bleachers on 47th street between Broadway and 7th Avenue at 6:30 p.m.
At 5 p.m., rallies are also being held at the Harlem State Office Building (163 W. 125th St. at Adam Clayton Powell Blvd.) and at Union Square (E. 14th St. and Broadway).
In Los Angeles, a march will begin at Slauson & Crenshaw at 2:30 p.m. A rally will follow at 4 p.m. at MLK & Crenshaw. In Atlanta, at 4 p.m., a speak-out will be organized at 5 Points Marta Station (Peachtree side, downtown Atlanta). For more information about rallies happening in other cities, click here. 
Participants are asked to wear a hoodie and to stand in silence holding up signs with targets stating "No More." The signs can be printed here. The aim of the event is to refuse acceptance of Black and Latino youth as targets of violence in America.
Michael Dunn, who shot and killed Jordan Davis in November 2012, will be retried on a second-degree murder charge. His case was declared a mistrial on Feb. 15.
BET National News - Keep up to date with breaking news stories from around the nation, including headlines from the hip hop and entertainment world. Click here to subscribe to our newsletter. 
Follow Natelege Whaley on Twitter: @Natelege.
(Photos from left: UPI/HO /LANDOV, Courtesy of Jordan Davis Family)