Kevin Samuels Family Says GoFundMe Page Is Fake, Won't Accept Money
The phony page attempted to raise $50,000 following the shocking death of the self-proclaimed relationship guru.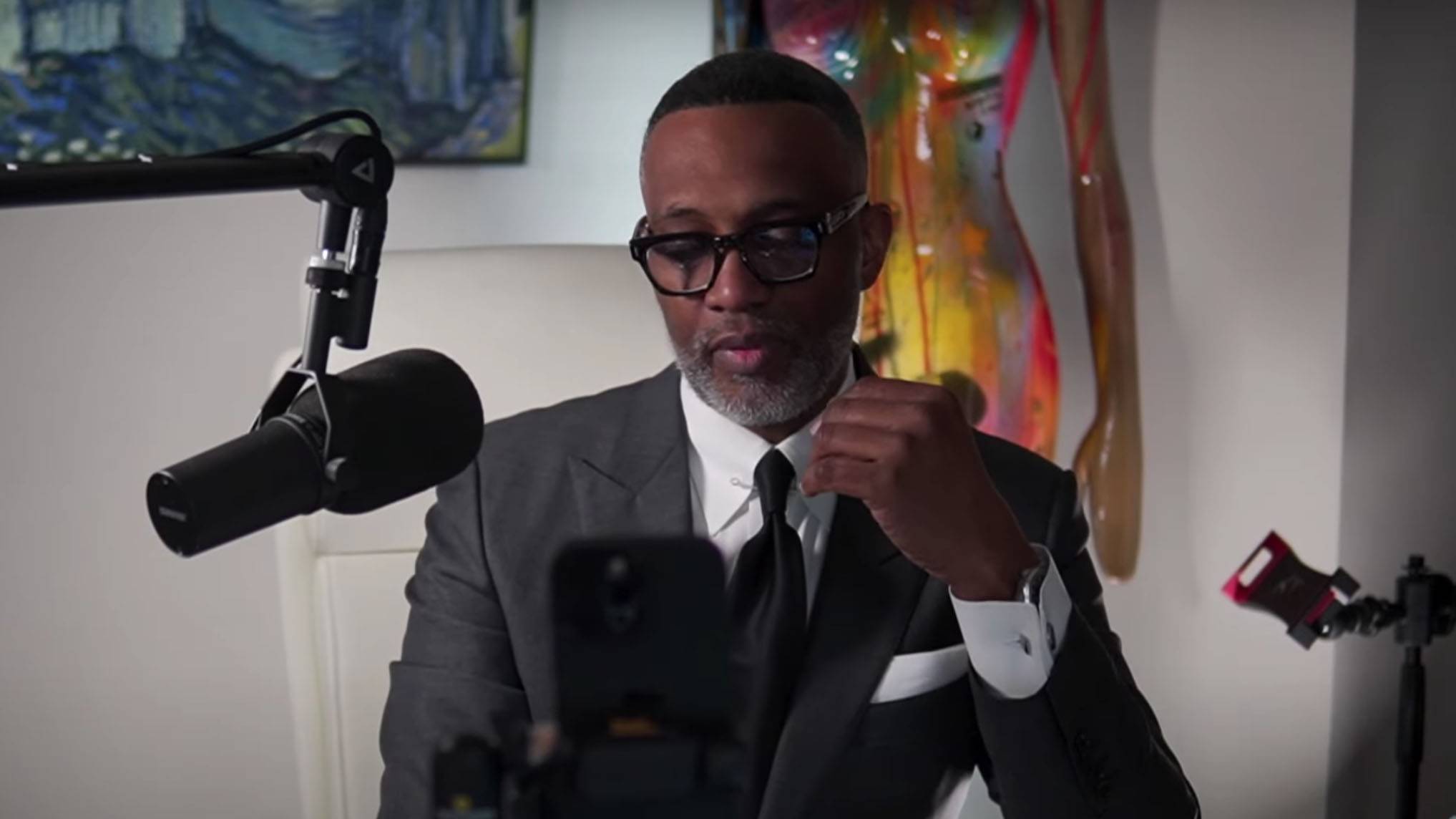 Kevin Samuels' family has flagged a GoFundMe page that was created to raise money in an attempt to cover the funeral costs for the self-proclaimed relationship guru who died on Thursday (May 5) in Atlanta.
According to TMZ, the page was allegedly created by a close friend Melanie King who asked for donations to help out the financial strains surrounding their loved ones death. The page, hoping to raise $50,000 also claimed that Samuels "did not have a will or beneficiary" in place.
But when GoFundMe contacted the family to confirm if the page was real, when it came to catch the attention of social media, the Samuels family said that the page was fake. GoFundMe did however offer the family the small amount of money that was raised on the page but they declined.
The phony GoFundMe page has since been scrubbed from the fundraising website.
In case you missed it, on Thursday morning (May 5) the Atlanta Police Department said officers were called to an apartment on East Paces Ferry Road NE "regarding a person injured." First responders were performing CPR on an unresponsive man later identified as Samuels when officers arrived on the scene.
Beverly Samuels-Burch, the mother of YouTube star Kevin Samuels, confirmed the death of her son after rumors of his death bubbled up on social media without her knowledge.
According to NBC News, Samuels-Burch said she officially learned about her son's passing from social media reports.
"That was a terrible thing for social media to put that out. I didn't even know. I hadn't even been notified," she said. "All I'm doing is requesting that people pray for us."
A police report explains that a woman who was with Samuels said that he had complained about having chest pains and that she attempted to help him but he fell. The woman soon called 911.
Samuels was taken to Piedmont Hospital, no official cause of death has been revealed.