George W. Bush Visits New Orleans 10 Years After Hurricane Katrina
Former president praises resurgence of the school system.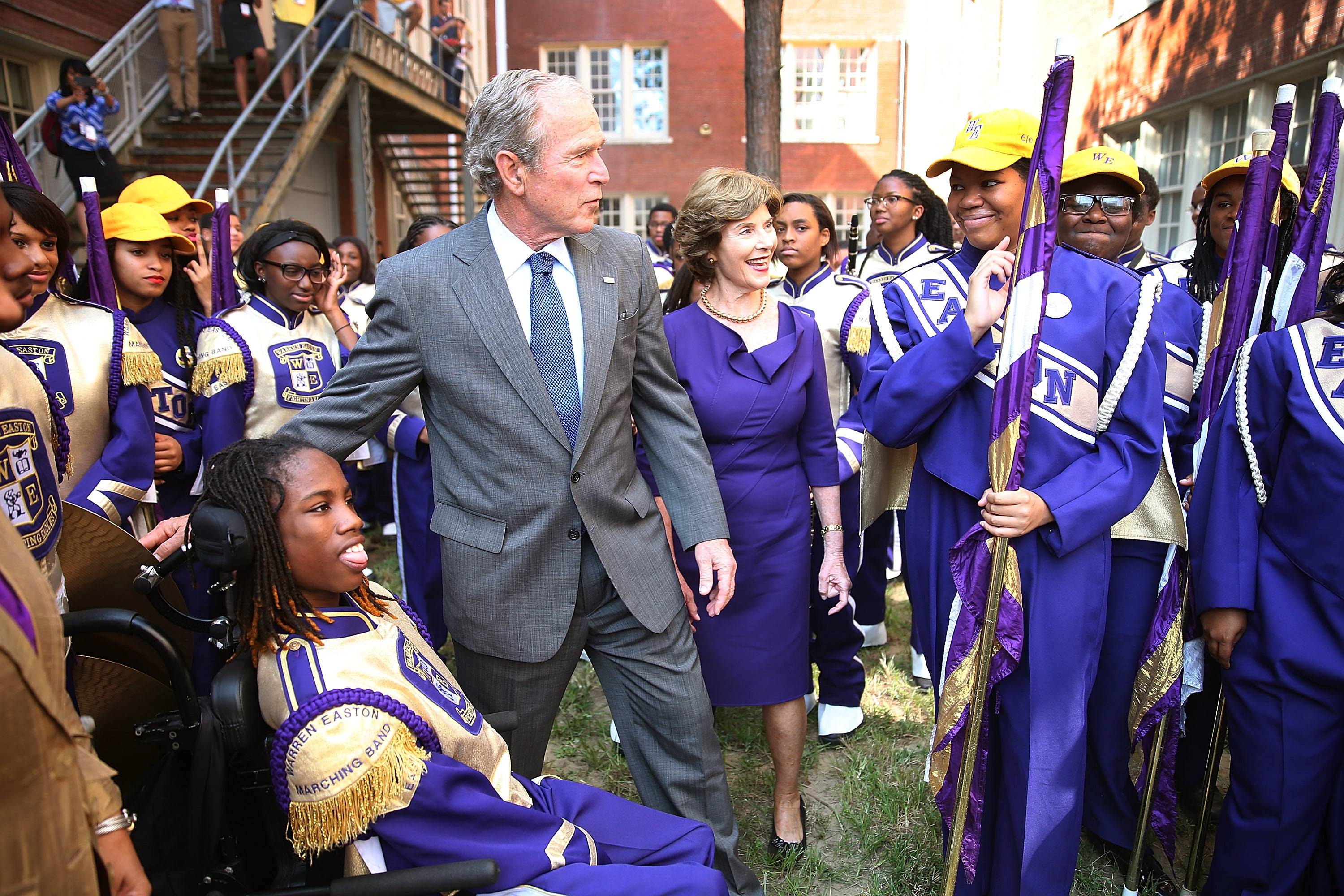 Former US President George W. Bush has returned to New Orleans 10 years after Hurricane Katrina, a crisis that his administration was criticized for for its unfathomably slow response.
Katrina was not only the most expensive natural disaster in U.S. history, but one that cost him the trust of the Black community and prompted Kanye West to sum up the thoughts of many by saying, "George Bush doesn't care about Black people." It killed nearly 2,000 people and displaced one million.
This week, in a speech at a secondary school, Bush said he would never forget the images of "misery and ruin." He praised the "resurgence" of the school system in New Orleans in the wake of the disaster, saying that Hurricane Katrina had "brought despair to what should have been a season of hope," referring to the start of the school year, when "many students had no school to return to and many had nowhere to live."
New Orleans, he said, was a city "whose levies gave out but whose people never gave up."
Indeed, despite massive destruction, New Orleans is prospering. The city's rebirth has been made possible by the investment of billions of federal dollars under the administration of President Barack Obama.
Watch: Katrina 10 Years Later: Through Hell In High Water in the BET News Special below.

BET National News - Keep up to date with breaking news stories from around the nation, including headlines from the hip hop and entertainment world.

Click here to enter the #LookYourSundayBest contest for a chance to win FREE natural hair-care products.
(Photo: Joe Raedle/Getty Images)