On the Record With… Nnamdi Asomugha
Former NFL player Nnamdi Asomugha shows inner city students the value and promise of college.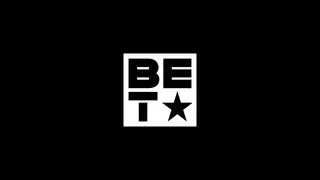 I've always believed that success is like a roll of film; in order for it to develop, you need exposure.   
I grew up in Los Angeles, in a Nigerian household, with my parents and my three siblings. Throughout my childhood, my parents opened our home to family and friends who moved from Nigeria and didn't have a place to live. They'd stay with us for days, weeks or even months, depending on how long it took them to get on their feet. Sometimes our house got so crowded I'd have to forfeit my bedroom and sleep on the couch. But what made it all worthwhile was being able to see those same people years later, and the lives and families they created here in the United States, and knowing that our family was able to play a small role in helping them to build their own American dream. Growing up in that environment and being exposed to my parents' altruism influenced my own desire to help others and give back.
Education has always been paramount in my family. Growing up, homework was a priority, and if I didn't do well in school, I wasn't allowed to play football. I credit this mentality with shaping my personal work ethic and helping me get accepted to the University of California, Berkeley — ultimately positioning me for a successful career in the NFL and beyond.  
I believe that education is the cornerstone of success, and that in order to help people succeed they need access to quality education, regardless of their socioeconomic standing. This is why in 2007 I formed the Asomugha College Tour for Scholars (ACTS) mentorship program and began taking groups of high school students to visit colleges in different U.S. cities. The students come from underserved communities in Los Angeles, San Francisco, Oakland and Philadelphia. Some of them have faced harrowing situations in their lives, and all of them have been subjected to adversity at one point or another. But what's most impressive about these students is that, despite their personal situations, they take their education very seriously and are some of the top students in their classes. The purpose of the trip is to reward these students for their hard work and to expose them to the higher education opportunities that exist outside of their immediate communities.
The other reason I formed this program is because I love to travel. As much as this tour is about education, it's also about being outside of your comfort zone and experiencing new places. Some of these students have never left their home states, and for many, the trip is the first time they've flown on an airplane. It's an eye-opening adventure on many levels, not just for the students, but for me as well.
The program is now in its eighth year, and in the beginning of April I'll be bringing the 2014 ACTS tour to Philadelphia and New York City to visit colleges. While the idea behind creating this program was to inspire and motivate these students to attend college, it's also been an incredibly rewarding experience for me personally because I believe that when you're able to give back to others, you're also giving yourself a sense of purpose.
Nnamdi Asomugha is the chairman of the Asomugha Foundation and a former all-pro defensive back in the NFL. The goal of the foundation is to alleviate the consequences of poverty by creating an environment to support educational opportunities. He has spoken nationally on the merits of volunteerism and education and has been a regular guest of former President Bill Clinton at the Clinton Foundation Global Initiative University.

The opinions expressed here do not necessarily reflect those of BET Networks.
BET Sports News -- Get the latest news and information about African-Americans in sports including weekly recaps, celebrity news and photos of your favorite Black athletes. Click here to subscribe to our newsletter.
More on ICON MANN, and join the conversation on Twitter @ #28menofchange and #iconmann.