Sorry: Lil Fizz Is Not Here for a B2K Reunion
We were so close though...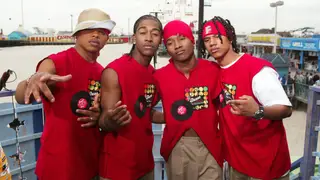 Recently, group member Raz B tweeted that it's "now or never" for the group to get back together and that he's ready to bring together one of the biggest male R&B groups of the late '90s/early 2000s. Lil Fizz however is not ready to do the same.
"It's been a little over 10, like leave it alone." Fizz said, "I would love for it come back but there are just people that don't want to do it. It's not beef, it's just ego… If it can happen it'll happen but it's not gonna happen."
One step forward and two steps back apparently. Raz B hasn't publicly replied to Fizz's latest comments. We'll just have to see where this goes in the coming weeks.
Check out all related media including Lil Fizz's appearance on VH1 Live below.