Women's History Conference Apologizes For Racist Remark Made By USC Professor
Dr. Lois Banner drew harsh criticism after saying that her career would have been easier had she been Black in a speech.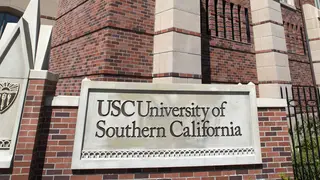 A conference of women historians has issued an apology for "the racist, homophobic, and Islamophobic comments" made by one of the organization's senior members in a speech at an academic event last Friday (June 30).
According to Daily Beast, Dr. Lois Banner said that her career would have been easier if she was Black or lesbian because "they were good at building community and organizing" during her speech at the 50th anniversary of the Berkshire Conference of Women Historians. Banner is one of the founders of the triennial gathering that she helped found.
Many walked out of the room while Banner was speaking in protest, calling her remarks racist and homophobic.
Paul Renfro of Florida State University said that Banner "made this allusion to this desire that she's always had, to have dark skin, which is very, very, very problematic."
"And so when that happened, the awkward, sort of strange response that many in the audience had to the remarks that came before kind of mutated into almost sort of just complete discomfort and revulsion," Renfro said. "Some people gasped audibly, and some people began to walk out."
One Black historian, Deidre Cooper Owens, a professor at the University of Nebraska, denounced Banner's comments from the podium after her speech.
"The Berks Conference was a beautiful one until it was soiled by Lois Banner's hatefully racist comments. Yes, I did speak out forcefully against her vitriol because she needed to keep Black women's name out of her mouth," Cooper Owens tweeted following the incident.
On Wednesday (July 5), the Berks Conference released a formal apology and condemned Banner's divisive rhetoric.
"The Berkshire Conference of Women Historians apologizes sincerely for the harm experienced at the 2023 Berkshire Conference on the History of Women, Genders, and Sexualities," the apology read. "The very public racism witnessed at the Fiftieth Anniversary Plenary session is not the only instance of this racial harm, but rather exemplifies continuing racism and inequality in our organization, the historical field, and our wider society.
"The Berkshire Conference of Women Historians leadership condemns the racist, homophobic, and Islamophobic comments of one of the Big Berks conference co-founders, Lois Banner," the statement continued. "We acknowledge the harm and apologize to scholars of color for their underrepresentation in decision-making positions and the continuing racism they encounter within our organization and in the spaces we create. We will take concrete measures to confront and correct these problems and assert that the burden of these actions will not fall, as it often has, on our colleagues of color and LGBTQ+ colleagues. This labor must be done primarily by White women."
The University of Southern California, where Banner is professor emeritus, disassociated itself from Banner's remarks in a statement and "emphasized its commitment to diversity, equity, and inclusion."
"Lois Banner retired from the university about 10 years ago," the statement read. "Any comments she makes are her own and don't represent the views of the university."