Damar Hamlin Shows 'Remarkable Improvement' But Remains In Critical Condition
The Buffalo Bills safety is reportedly awake and responding to family members keeping vigil at his bedside.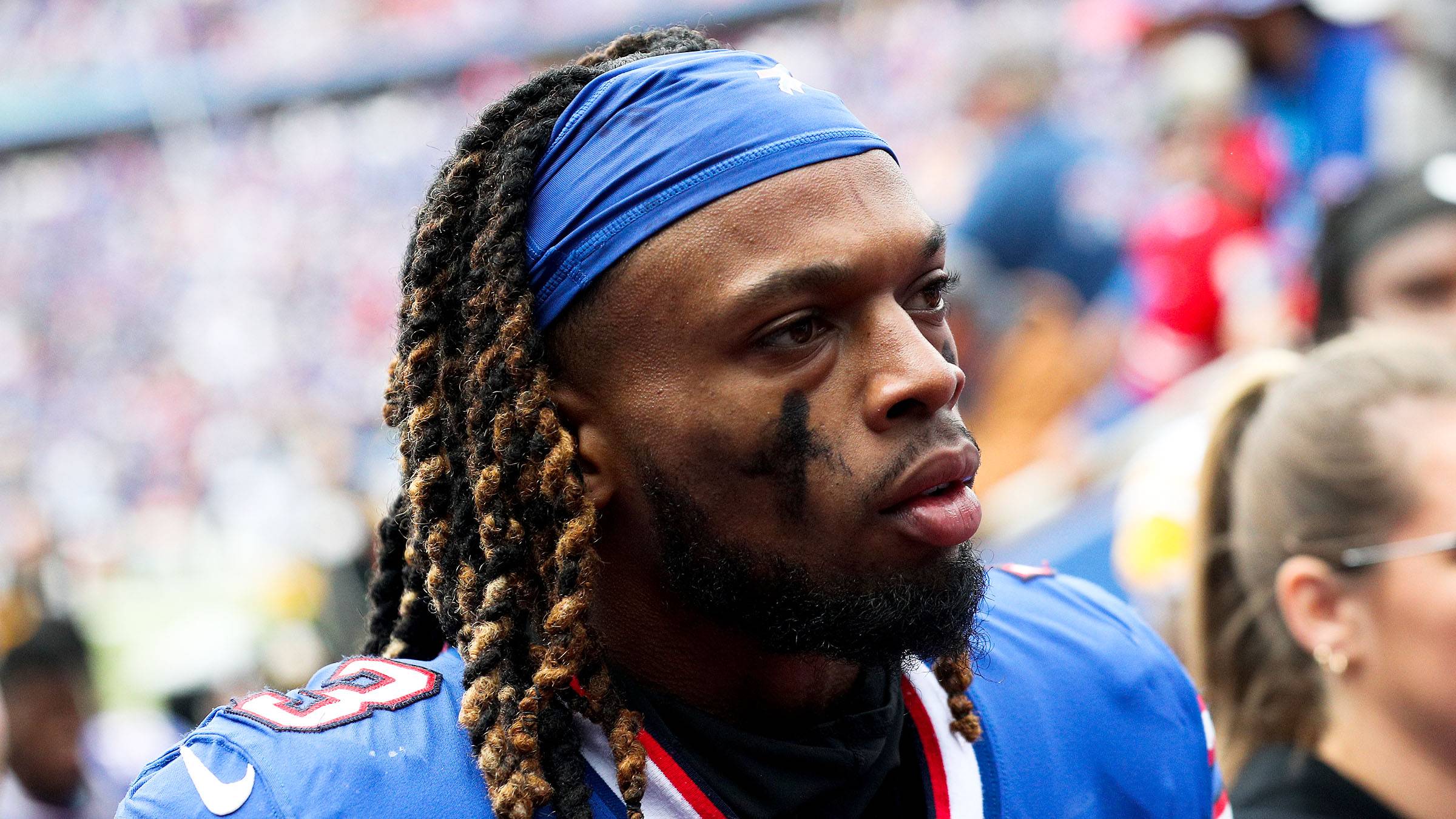 "Damar has shown remarkable improvement over the past 24 hours. While still critically ill, he has demonstrated that he appears to be neurologically intact," the Bills tweeted, citing Hamlin's doctors at the University of Cincinnati Medical Center where he's hospitalized.
Hamlin's father, Mario, addressed the Bills in a Zoom call, according to a tweet from ESPN reporter Adam Schefter, which gave them the latest on his progress. His agent Ronald Butler told The Associated Press that Hamlin, 24, was awake and able to grip the hands of relatives waiting at his hospital bed.
On Tuesday, Hamlin's uncle, Dorian Glenn, told CBS News that his nephew suffered lung damage after making a tackle and collapsing seconds later on the field.
He was showing improvements Tuesday night, as doctors were able to decrease the amount of oxygen he required from a ventilator from 100 percent down to 50 percent.
Glenn also said Hamlin's heart stopped on the field when medical professionals resuscitated him on the field, and it stopped a second time at the hospital.
An investigation is needed to determine the exact cause of Hamlin's cardiac arrest, NFL Chief Medical Officer Dr. Allen Sills said Wednesday on an NFL press call. He added that there has been a lot of speculation and discussion about commotio cordis as the probable cause.
Sills said he didn't want to address what caused the cardiac arrest. "What's more important is, regardless of the cause, the key to any kind of cardiac event is the rapid response of trained personnel," he added.