Citigroup Reaches $7 Billion Settlement to Resolve Mortgage Probe
On July 14, the Wall Street giant and U.S. Justice Department announced a deal that resulted form months of contentious negotiations.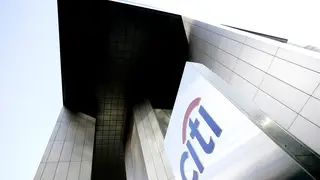 Citigroup and federal officials announced on Monday that the bank will provide $7 billion in cash and consumer relief to settle federal and state investigations into the defective mortgage securities it sold during the subprime housing boom. Months of contentious talks led up to this deal that resolves a civil probe into the Wall Street giant's packaging and selling of mortgage securities that soured during the financial crisis and resulted in significant losses to investors.
The settlement includes a record $4 billion cash penalty to the Justice Department, $2.5 billion in consumer relief and $500 million to five state attorneys general and the Federal Deposit Insurance Corporation.
"The bank's misconduct was egregious,'' Attorney General Eric H. Holder Jr. said in a statement. "As a result of their assurances that toxic financial products were sound, Citigroup was able to expand its market share and increase profits."
The $7 billion settlement went beyond the bank's expectations given Citigroup's first offer to settle for $363 million this past April. Citigroup linked its initial offer to the bank's relatively small share of the market for mortgage securities, people briefed on the talks told The New York Times. However, the Justice Department pointed to Citigroup's evident level of culpability as demonstrated in emails and other proof it had discovered.
"The bank's activities shattered lives and livelihoods throughout the country and also around the world," Holder said. "They contributed mightily to the financial crisis that devastated our economy in 2008. The reality is that for substantial numbers of people, we will not be able to make them whole."
Holder also added that the settlement does not absolve Citigroup or its individual employees from facing any possible criminal charges in the future.
BET National News - Keep up to date with breaking news stories from around the nation, including headlines from the hip hop and entertainment world. Click here to subscribe to our newsletter.  

(Photo: Mark Lennihan, File/AP Photo)