Women's History Month Profile: Ellen Johnson Sirleaf, Trailblazer
Ellen Johnson Sirleaf, the president of Liberia, is the first woman elected as a head of state in Africa.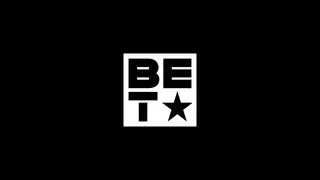 She is among the startlingly small number of Black women who have won a Nobel Peace Prize. It is one of the number of intriguing achievements by Ellen Johnson Sirleaf, who is president of Liberia and the only women elected as a head of state in all of Africa.
Sirleaf is leading a country that is still dealing with the trauma and pain of a civil war that ended a decade ago. The nation's infrastructure has been hard hit, the need for housing is dramatic and employment and health care are painfully far from ideal.
In this environment, Sirleaf was reelected last fall to another term as president of the country that was founded in the 1840s by freed American slaves.
Sirleaf was born in Monrovia, the nation's capital. She studied economics and accounting at the College of West Africa in Liberia. She came to the United States in 1961 to continue her studies, earning a degree in accounting at Madison Business College in Wisconsin.
Sirleaf studied economics and public policy at the John F. Kennedy School of Government, from which she earned a master's degree in public administration. She returned to Liberia to work in the administration of then-president William Tolbert as assistant minister of finance and, later, as finance minister.
In 1980, Tolbert was killed in bloody coup let by Samuel Doe. Sirleaf moved to Washington, D.C. to work for the World Bank, and later to Kenya, where she was vice president of the regional office of Citibank.
When the civil war erupted in Liberia, Sirlieaf initially supported the rebellion of Charles Taylor against Doe. But she later went on to oppose Taylor. By 1997, she returned to Liberia to run for president, losing with 20 percent of the vote to Taylor's 75 percent. She left the country and went into exile in the Ivory Coast.
When the civil war ended, Sirleaf returned to Liberia and ran for president in the 2005 election. She placed second in the first round of balloting behind soccer star George Weah. But in the runoff election, she won with nearly 60 percent of the vote, becoming the first woman elected to lead a country in Africa. She was reelected last year.
Following the election, Sirleaf announced the creation of a "national peace and reconciliation initiative" with Leymah Gbowee, who received the Nobel Peace Prize along with Sirleaf in 2011. The initiative, she said, is designed to  address the country's divisions and begin "a national dialogue that would bring us together."
Sirleaf has maintained that one of her major goals is to root out corruption within her government, saying that it is a force that is crippling development in Liberia.  While in office, she has achieved major debt reduction for the country.
She also signed into law the so-called Freedom of Information Bill, providing access to government information for media organizations. It was the first legislation of its kind enacted in West Africa. She became the first sitting head of state to receive the Friend of the Media in Africa Award from The African Editor's Union.
A notable feature of her leadership has been the country's strengthening ties with China. In return, China has had a significant presence in Liberia's reconstruction, having built a number of transmitters to extend the reach of the Liberia Broadcasting System and a new campus for the University of Liberia.

BET Global News - Your source for Black news from around the world, including international politics, health human rights, the latest celebrity news and more.

(Photo: Finbarr O'Reilly/Reuters)