American Money: How the Shutdown Affects Black Home Ownership
The federal shutdown is already hurting thousands of minority home buyers trying to close on their loans through the Federal Housing Association (FHA).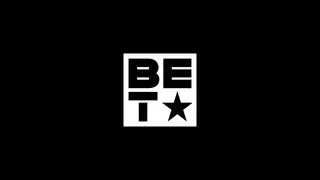 The federal shutdown is already hurting thousands of minority home buyers trying to close on their loans through the Federal Housing Association (FHA) and it may pose a real threat to the real estate market's recovery if it continues to linger.
The FHA plays a crucial role in the market. It insures loans with low down payments for first-time home buyers. And it has provided stable lending and investment opportunities for millions of people, including a generation of returning soldiers from WWII who built their wealth through these loans.
The agency is a lifeline for minority borrowers in particular. Though originally responsible for establishing mortgage underwriting standards that discriminated against minority neighborhoods in the 1930s, the FHA has now become the backbone for minority home ownership.
Recent Home Mortgage Disclosure Act (HMDA) data provided by the Department of Housing and Urban Development (HUD) shows that in 2011, 56 percent of African-American home buyers, 58 percent of Latino home buyers and 33 percent of white home buyers financed their purchases with FHA loans. 
This means that while the FHA issues more loans to white borrowers overall, the agency lends to a higher percentage of Latinos and African-Americans. If FHA loans were to fall through, it would disproportionately harm the majority of African-American and Latino home buyers on the market. 
In addition to furloughs at the Internal Revenue Service and Social Security, which lenders rely on to verify income and identity, the FHA is currently operating with a skeletal staff during the shutdown, down from 3,000 full-time employees to 64.
Depending on how long the shutdown lasts, lags in approval and document verification might eventually lead to canceled loans, meaning buyers might lose the opportunity to buy a particular home.
If loans fall through, borrowers who could have taken advantage of lower interest rates locked in last month would have to start the loan application process all over again. If interest rates go up, they may need to come up with more funds now than before, which would affect their ability to purchase a home. As a result, some of them won't be able to close on their house.
Even if the shutdown eventually ends, the impacts of the delay will be felt as FHA employees work their way through backlogged approvals. 
The shutdown and its impact on the FHA highlights the important role the agency plays in helping African-American and Latino home buyers obtain loans. Reducing its size now denies its history as a ladder to the middle class and prevents a new generation of minority home buyers from climbing it.  
The opinions expressed here do not necessarily reflect those of BET Networks. 
BET National News - Keep up to date with breaking news stories from around the nation, including headlines from the hip hop and entertainment world. Click here to subscribe to our newsletter.
(Photo: Getty Images/Blend Images)