J.C. Watts Says the GOP's Black Outreach Must Be More Inclusive
J.C. Watts offers a harsh assessment of the Republican Party's Black voter outreach effort.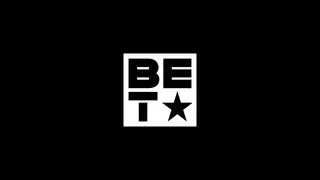 Former Oklahoma congressman turned entrepreneur J.C. Watts has for years been an outspoken critic of the Republican Party's weak attempts to attract more African-Americans. He is one of the nation's best-known Black conservatives and briefly flirted with the idea of challenging Reince Priebus' re-election bid for national party chairman.
At a recent event hosted by the group Republicans for Black Empowerment, Watts had little positive to say about the Black voter outreach Priebus unveiled to much fanfare earlier this year. But perhaps the most striking statement he made was that he and Priebus have never met.
"I have been on the Republican Party for 20 years to do outreach and to mean it. And now I've changed over the last four years, because I just got it in my thick head, I don't want outreach, I want inclusion," Watts told a group of Black Republicans.
Using a cooking analogy, he said, "Inclusion says I'm going to ask Erica to come over to help me bake the cake. I'm not going to bake it and ask her to come over to help me eat it."
It was a folksy, round-about way of saying that if the GOP is sincere in its desire to attract Black voters, it should be including Black Republicans at all levels of the planning process, a recurring refrain from African-American conservatives.
And the Black voters are watching, too, he suggested. Channeling his former youth-minister past, Watts said that if party leaders offend believers, people will say, "Man, if that's the way a believer treats another, then I don't want to be a believer."
But in what sounded like a suggestion that he and other Black conservatives also must make the Republican National Committee be more accountable, he said it would be unfair to place all of the blame on them.
"As a parent, I've learned you can't change what you tolerate," Watts said.
BET Politics - Your source for the latest news, photos and videos illuminating key issues and personalities in African-American political life, plus commentary from some of our liveliest voices. Click here to subscribe to our newsletter. 
(Photo: Mark Von Holden/WireImage)